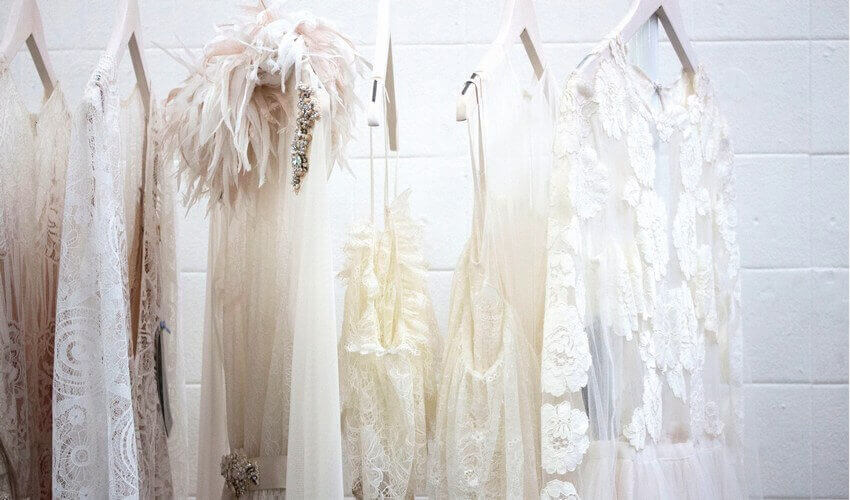 Wholesale Bridal Suppliers
Bridal wear wholesale suppliers
If you're in the wedding industry and looking for bridal retail store suppliers take a look at our collection of wholesale wedding supplies to add hair accessories into your product range.  
Hair accessories are a popular addition to any wedding dress shop, and can provide additional sales alongside wedding dresses and other accessories such as shoes, veils, jewellery and hats.  Not only do they appeal to the Bride-to-be, but they also sell well to other members of the bridal party such as flower girls, bridesmaids, Mother of the Groom and Mother of the Bride.  Providing a one stop shopping experience for the Bride to be can be really helpful when they have so many things to think about in preparation for the big day.    
Our range of wedding supplies can be displayed in any number of ways; from slat wall and display spinners for easy browsing, to luxury cabinets to create an opulent display.  There are products to suit every store size available, and as our products are small in size they offer a great return on the space that they occupy.
Our low trade prices enable our customers to set their own RRP, so there is plenty of margin to be made, especially when bridal wear can traditionally command a higher retail price. 
All of our products are tested to comply with any relevant safety standards.  For our bridal store stock we test to check the levels of nickel, cadmium and lead are within the legal guidelines.  This ensures that you will receive only the highest quality stock. 
Best bridal shop supplies
As established wholesale wedding suppliers, we recommend the following products to maximise your sales...
Any accessory with added sparkle sells well in bridal stores.  Diamante, crystal or pearl accessories are all available to order online.   Try a selection of clips, grips, clamps and alice bands to cover all bases, but make sure there are both statement and subtle sparkle options to suit all bridal styles.  For a classic look, try our tiaras which are popular amongst Brides planning a true fairy tale wedding.  
For the bridal party, offer a selection of fascinators.  Always stock a range of neutral colours such as grey, navy and cream, but add in colours that are suitable for the seasons, such as brights for  spring / summer and darker tones for autumn / winter.   
For Brides who might be looking to create their own bespoke accessories, try our range of components which includes plain clips, combs and alicebands, all ready to be decorated to suit any Bride's style.  
Something old, something new, something borrowed, something blue.  We have a range of garters available in white and some in blue which sell well to Brides who are looking to keep with tradition but don't want anything obviously blue in colour.  
For the all important hen party night, try our dressing up accessories such as animal headbands and fairy wings.  This might seem like an unusual category of items for a bridal store retailer to sell, but it can work really well, and is popular with our online wedding suppliers.
Wholesale bridal shop suppliers
Order your wholesale wedding dress shop supplies from Inca UK... 
Minimum order of just £25

Free delivery for orders of £150

Small pack sizes for good stock control.

Discounts are available and are based on order value.