You may or may not be aware that there are certain testing requirements which cover the types of products we supply. All companies which import products into the EC must make sure that their products comply with the relevant requirements of REACH – the EC regulation on chemicals and their safe use - and other legal requirements such as EN71 Child Safety Regulations.
Items sold on Amazon, now require test certificates in certain cases. We can provide full test certification where necessary or our own in house test confirmations, showing we are happy with the goods being within regulations. If you need these certificates for the products you are buying from us, please just get in touch. 
At Inca, we have our own in-house XRF analyser spectrometer which tells us the composition and percentage content of all materials in any given product or component. These machines cost in excess of £25,000. Where we need further testing we use accredited testing laboratories either here in UK or China. We also use swab testing kits in house to check for nickel release.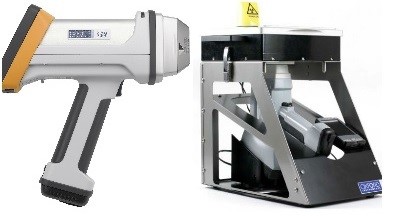 What do we need to test for?
REACH regulations require that products which come into close and prolonged contact with the skin must not release more than 0.5 micrograms of nickel per square centimeter  of surface area per week. Our spectrometer can tell us if there is nickel content in these types of products and if it is present, we test for compliance with release limits. This is usually carried out by Sheffield Assay Office and we also swab test in-house.  (In the past, nickel has been a major cause of  skin problems caused by wearing inexpensive fashion jewellery).   Nickel Regulations
REACH regulations, which came into force in December 2011, limit the amount of cadmium permissible in certain products when offered for sale on the European market.  All plastics, including epoxy resins and all metal jewellery components, including hair accessories, watches and wristwear must contain fewer than 100ppm (parts per million) of cadmium.   Paints with a zinc content exceeding 10% by weight must contain fewer than 1000ppm of cadmium and painted articles must contain the same limit in the paint used on them.       Items which were on the market on or prior to 10 December 2011 are exempt.    We test in-house every product line we sell to ensure that it complies with these limits.     Only a handful of UK accessory wholesalers have the equipment to carry out this testing. Cadmium Regulations
As of 9 October 2013, all items of jewellery imported into the EU after this date must not contain more than 500ppm of lead. There are exceptions to this in that crystal glass, vitreous enamel and gemstones, providing that the gemstones have not been treated with lead, are permitted.

Inca pre-empted this legislation and has been working to these limits since 2011.
This is the European directive on Toy Safety and it encompasses items which have play value, such as fairy wings and wands amongst others. There are 3 parts: – part 1 covers physical safety, part 2 covers flammability and part 3 covers toxicity. Where any of our products fall into this category we have them tested by an accredited testing laboratory. This is an expensive operation and we cannot avoid passing some of this cost onto our customers. When comparing our products with similar ones from other importers please bear in mind that cheaper prices may mean the item might not have been tested and/or may not be compliant. 
We treat EN71 safety standards very seriously, and are proud to be able to provide all of our customers with an 'EC Declaration of Conformity', which is a document to show that the relevant products have been tested and comply with all of the EN71 standards - please let us know if this is something that you require.  For any Amazon retailers, it is worth noting that our EC Declaration of Conformity document has been successfully accepted by Amazon as proof of product safety compliance.