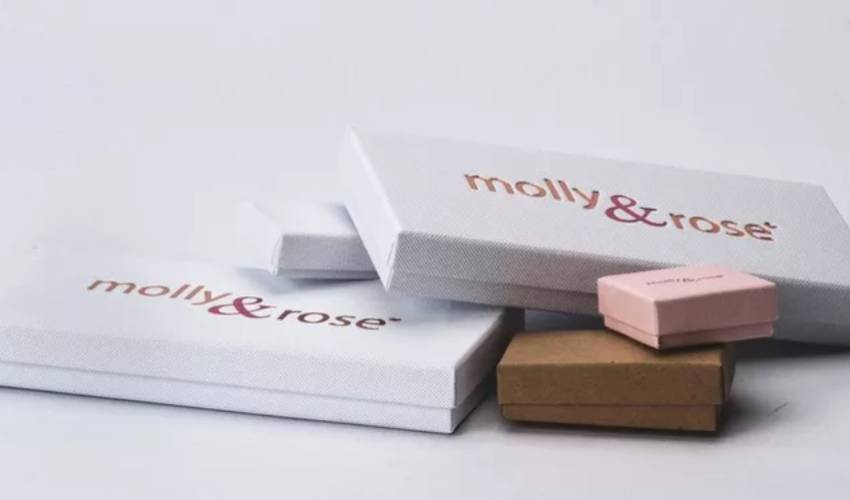 Hot foil printing adds an exclusive element to your branded packaging, helping you stand out from your competitors. In this article, we will take a closer look at hot foil stamping, explain how it works and show you how it can elevate your product packaging.
What is hot foil printing?
Gold foil printing is a process that transfers metal foils or dried inks onto the packaging via a heated stamp, mould, or plate. 
There are various methods and machinery available, from stamps to clamshell presses. They work by pressing together the mould, die, foil and surface.
A brief history of gold foil printing
If you've ever looked at the history of print, you will no doubt have seen ancient manuscripts with illuminated designs or gold leaf embossed onto the page, typically the first letter in each page or paragraph. 
This method is closely related to gilding, where thin layers of gold leaf are transferred onto objects such as furniture with a brush.
Following the more widespread use of printing presses in the 1800s and onwards, you could find expensive leather-bound books embossed with gold leaf. 
As printing techniques have become more versatile and technology has improved, so have both the process and the range of finishes available. Today's foils are made from tin rather than precious metals, creating a metallic effect. 
This has brought down the price and increased the number of colours available. 
Why choose custom packaging?
The primary purpose of your packaging is to ensure that your customer receives their order in one piece and, crucially, that they know who it is from. This is why many companies print their logo on their outer packaging. 
But what impact does the print have on their perception of your company? Branded packaging offers many benefits. If done correctly, it can:
- underline a brand's personality

- allow a brand to stand out from the competition

- add value to the product

- create anticipation before opening the package

- raise customer awareness and perception of a brand

- confirm customer expectations

- leave a lasting impression

 
Branded product packaging used to be the province of luxury brands, but as printing costs have become much more competitive, virtually every company now has its brand printed on its packaging materials. 
 
Using foil print to enhance a logo design ensures your products stand out from the crowd.
At Inca, we are pleased to be able to offer our customers foil printing options. We can print bespoke designs on almost all our paper gift boxes to create luxurious branded packaging. 
We print every box by hand before packing them carefully to be sent to you, ensuring you receive your order in perfect condition.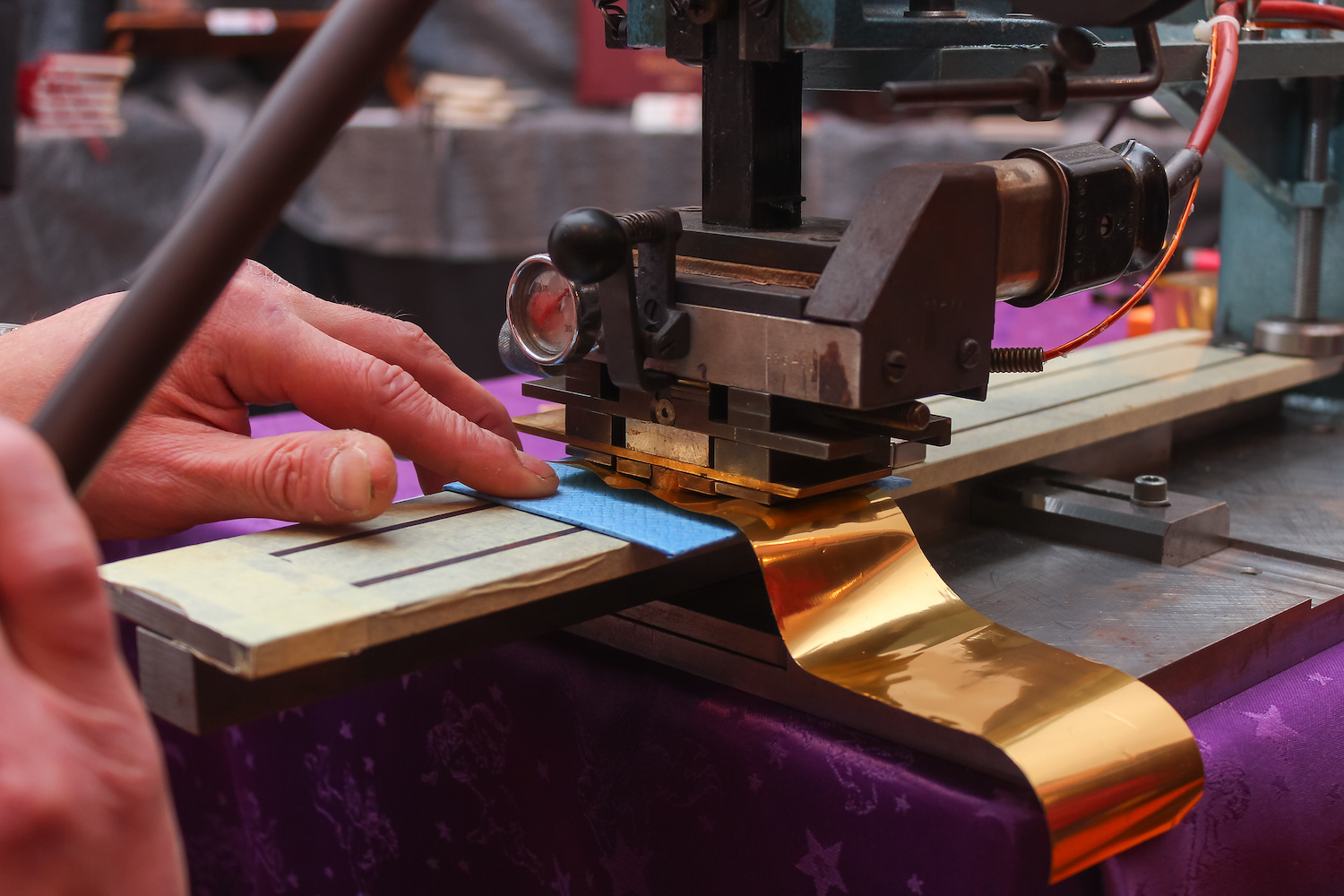 How does hot foil stamping work?
The chosen foil is placed onto the surface to be printed while the mould or plate carrying the design is heated up. As it presses the foil onto the material's surface, it transfers the design by creating a hot bond between the mould/plate, the foil, and the printing surface. 
This versatile process allows almost any design to be printed in foil (those with very small text being the exception), adding a touch of luxury to the finished print.
Because hot foil stamping uses only dried inks or foils, it is less messy than other print forms and less wasteful. 
It's possible to print on a variety of materials without damaging the surface or coating. 
You can choose from several different foils. 
1. Pigment foils are available in matt or gloss colours.
2. Holographic foils create a rainbow effect as they reflect many different colours.
3. Metallic foils are used to create the effect of precious metal, so they are commonly available in gold, silver, bronze and copper colourways. However, there are a few more metallic foil colours, such as rose gold.
4. Pearl foils can be used to add a subtle iridescent effect to wedding stationery, for example.
Foil print is popular with jewellery brands, complementing the precious metals and conveying a sense of elevated style and luxury.  
Why choose Inca for your hot foil stamping?
At Inca, we offer hot foil stamping to our customers for bespoke brand names, logos, or individual designs. 
We will make recommendations for your particular design based on our experience. 
The print will differ depending on the following.
- The surface to be printed

- The nature and complexity of the design

- The choice of foil because each colour has a different type of adhesive

 
We want to offer the best service possible to our clients, so we will discuss your options as we go through the foil print process to work out the best way to achieve a premium result. 
This may require slight changes to your design or logo, trying a different foil colour or changing the colour and/or texture of the box. It is only possible to guarantee the quality of the result by testing it!
Get in touch with the team at Inca
If you want to know more about your bespoke packaging options at Inca, contact us to discuss your requirements. You can reach us by email at bespoke@incauk.com or by phone on 01509 501000.