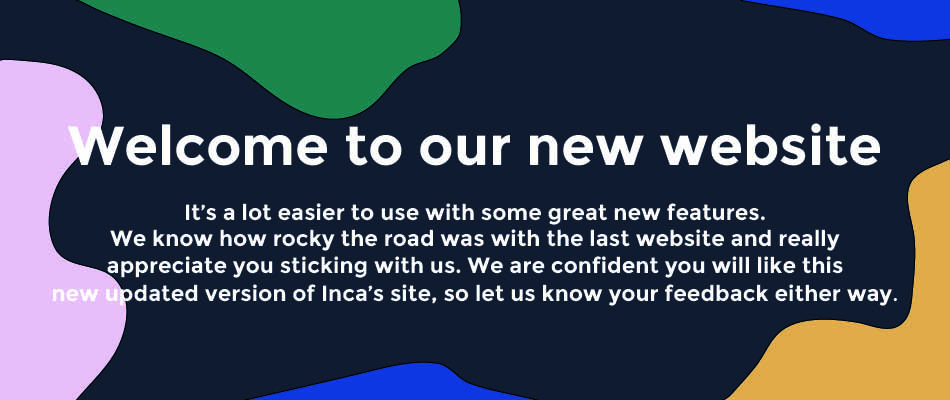 Welcome to our new website...
At long last we are finally on our new website. We have made vast changes between our last website and this one and really hope they will all work to make your life easier when buying from Inca. 
Amongst the new look itself, we have useful tools like filtering, larger square images, as well as a more simplistic look amongst many others. 
There are so many things that we haven't had time to configure yet such as grouped products on our gift packaging to make your ordering life even easier.. so bear with us in making the website ever better, you should notice changes every day.
From now on as well as on our social feeds you will find any news, links or important dates or deadlines here in the blog... so keep up to date. 
We love to hear your comments and feedback as it helps us improve so we would love to hear from you ... Contact us