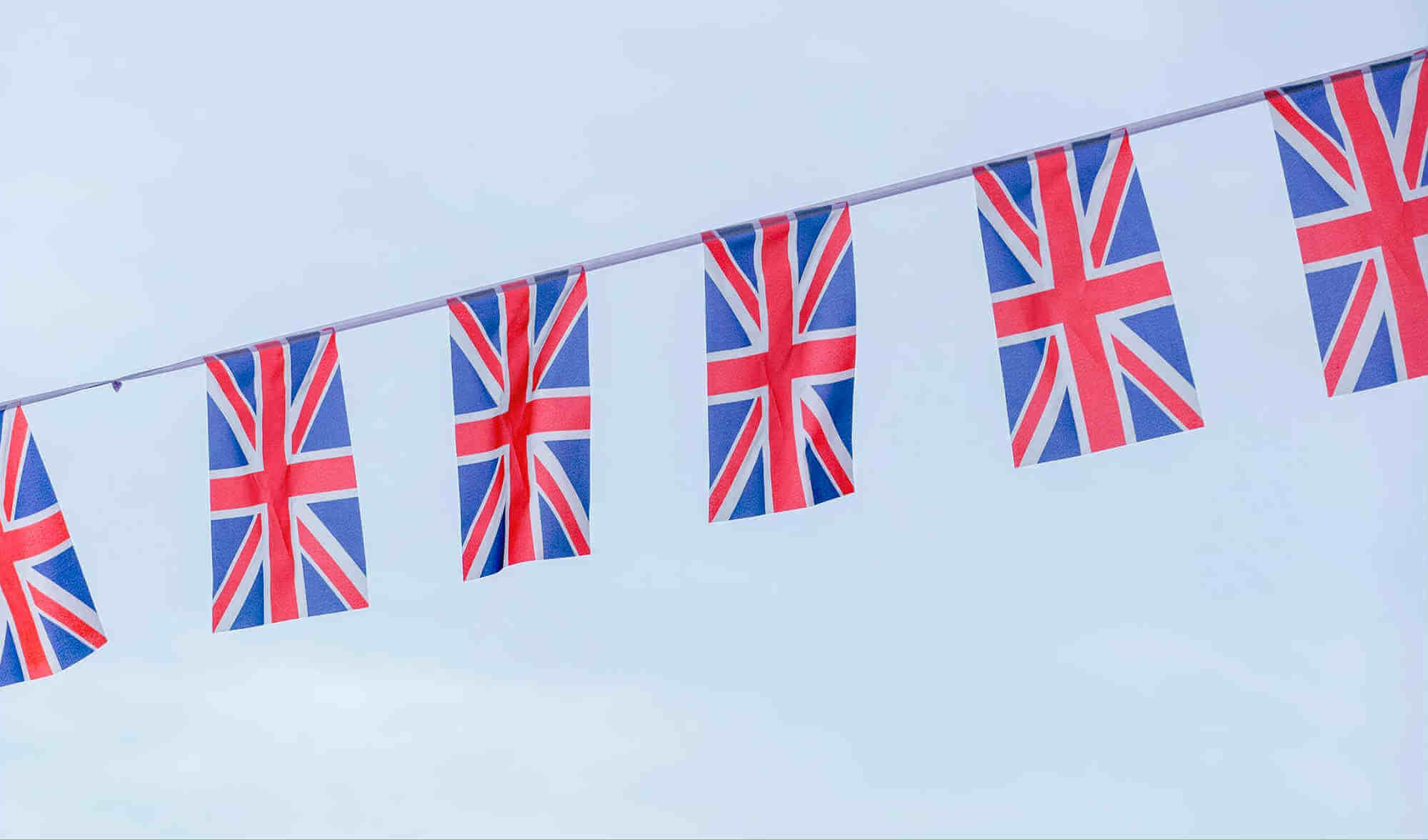 Get ready to celebrate the Queen's jubilee bank holiday weekend with jubilee fancy dress accessories, now in stock and available to order.  The Queen is the first monarch in the UK to ever celebrate 70 years of service, and big celebrations are planned across the UK and worldwide for such a momentous occasion.  You can read all about the platinum jubilee bank holiday here. 
When is the Queen's jubilee?
The Queen's jubilee 2022 celebrations are set to take place from the 2nd - 5th of June this year.  Many national events and celebrations across local communities have been arranged, with over 60,000 people registered to host an official Big Jubilee Lunch!  BBQ's and street parties are listed as the most popular activities, but there are hundreds of platinum jubilee street party ideas being discussed up and down the country.  
Queen's Jubilee 2022 merchandise
For the diamond jubilee, it was reported that customers spent a huge £823 million on celebrating the occasion, with the largest proportion of money spent on food, drinks and party accessories.   Maximise the sales opportunity for your business with our range of jubilee fancy dress ideas.  Our jubilee products are now in stock and available to order…
8518 - Paper Crown | £0.45 per unit | 25 units per pack 
This paper crown is an exact replica of the crown jewels and is on a fully adjustable headband making it a great jubilee costume for adults and children alike.  This crown will suit any street party theme and can easily match any other jubilee party decorations.  The large pack size of 25 makes it perfect to order for large celebrations, street parties and corporate events, and as it is made from paper it is 100% recyclable after the Queen's jubilee events.  If there are any left over after the bank holiday, they can still sell as party and dressing up lines throughout the year as they are not specifically dated as jubilee fancy dress 2022 stock.  
8519 - Jubilee Deeley Boppers  | £1.25 per unit | 6 units per pack 
Add some fun to celebrations with our Union Jack deeley boppers.  These headbands have 2 small flags on springs with the Queen's jubilee logo inside the Union Jack flag.  These deeley boppers have been the most popular in our collection of platinum jubilee fancy dress lines and are quickly selling out.  Each deeley bopper is packaged on an official jubilee display card with a eurohole for easy display.    
8520 - Union Jack Scrunchie  | £0.75 per unit | 6 units per pack
For a more subtle nod towards the Queen's jubilee, try our Union Jack scrunchie.  This can be worn alone or as part of another jubilee costume.  Sales of red, white and blue items always increase in the run up to national events or celebrations so this scrunchie is set to be a winner.  It comes on an official jubilee display card, but this can be easily removed after the event if needed, so that the stock can continue to sell throughout the year. 
Whatever your business is planning for the Queen's jubilee weekend, be sure to order some of our jubilee party accessories for your customers.  
How can I order Platinum jubilee merchandise?
The jubilee accessories can be ordered online, by phone or on email.
What is the minimum order?
Our minimum order value is just £25, and there is free delivery for orders over £150 in the UK.
Do you have any other jubilee fancy dress costumes?
We only have the 3 lines Queen's platinum jubilee merchandise available.  
Can I order these jubilee accessories alongside other products?
Yes, you can order these jubilee fancy dress items alongside our other products.
Do you sell cheap jubilee decorations and accessories?
Our trade prices are very low, and we do offer discounts for orders over £150.  Find out more here.