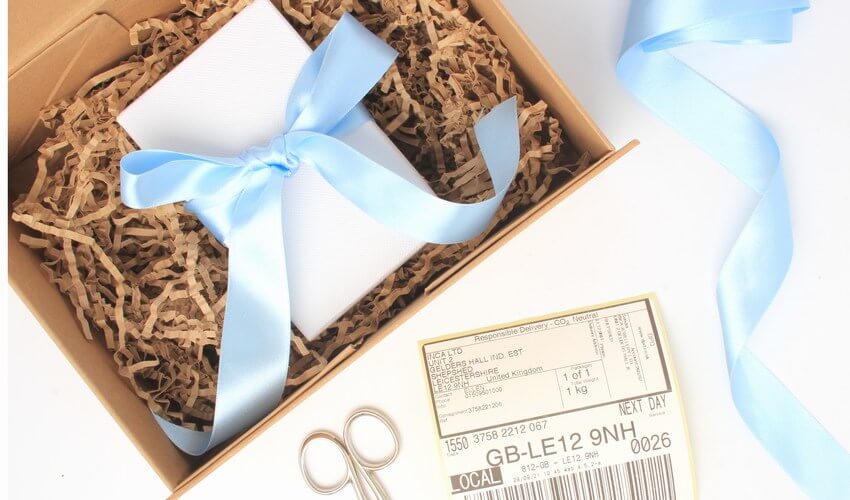 If you are a business owner and find yourself wondering where to get your packaging from or thinking 'how do I package my products for shipping?', read on for our useful hints and tips for shipping...
Understanding The Importance Of Packaging
Choosing the best packaging for your business deserves thorough time and research as it really is one of the most important aspects to get right.  The packaging you choose is potentially one of the first ways that your customers will come into physical contact with your brand so it not only needs to look good, but also ensure that your products arrive safely at their destination. 
Nobody wants to receive damaged items as this can impact negatively on any business.  Broken or damaged goods often translate to low customer satisfaction and higher costs for businesses who have to investigate the damages and replace the goods for the customer.  That's why we think that ensuring product safety is the number one consideration when choosing the right packaging for your parcel delivery.  
What To Take Into Account When Packaging
Firstly, you will need to consider the size, weight and fragility of the goods that you are sending.  You can then review the most suitable type of packaging that will look the best and transport your products to their destination safely.  
Keep in mind your business ethos too, as it's important to choose packaging that suits your brand values - for example if you are an environmentally conscious business you may want to limit the amount of plastic that you use.  Whilst plastic mailing bags might be suitable packaging for the goods that you are sending, they might not be in line with your brand values which could impact negatively on your brand and cause confusion amongst your customers. (I thought this company cared about the environment so why are they using plastic packaging?)
The 3 types of wholesale packaging that we have available at Inca UK are; envelopes, letterbox parcel boxes and shipping parcel boxes.
Our paper envelopes are a must-have item when ordering packaging supplies.  They are made from strong paper and have a waterproof finish for added protection.  They are great for sending paperwork, art, jewellery, small accessories and clothing items that are lightweight.  The self seal strip is the most hygienic way to seal the items inside and prevent tampering.     
✔ Best packaging for small and light items.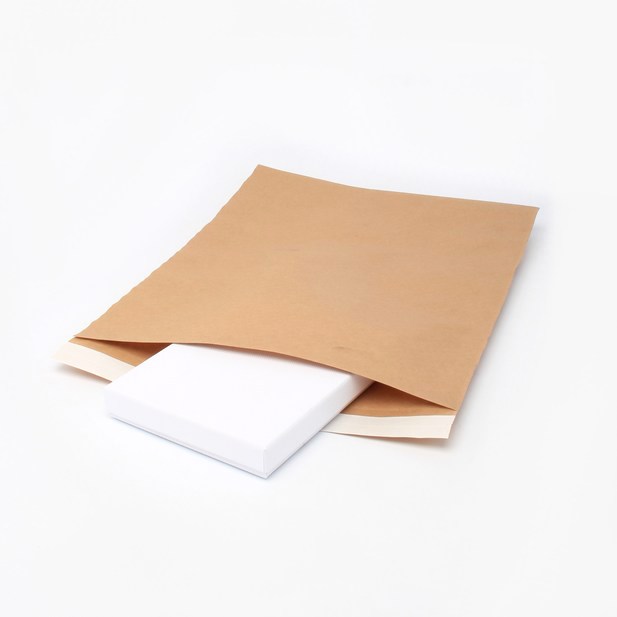 Our holographic envelopes definitely stand out from the crowd.  Available in red and silver they offer a very different look to traditional kraft coloured envelopes and parcels.  Simply seal using the self seal strip, and then add your shipping label.
✔ Best packaging for making a statement.
Letterbox Parcel Boxes

For slightly larger and heavier items, our letterbox parcel boxes offer great value for money as they can be sent as a Royal Mail Large Letter  to help keep postage costs down.  They are very popular for sending smaller items and offer guaranteed package delivery no matter if the recipient is at home or out and about.  Available in 3 sizes.    
✔ Best packaging for ecommerce retailers.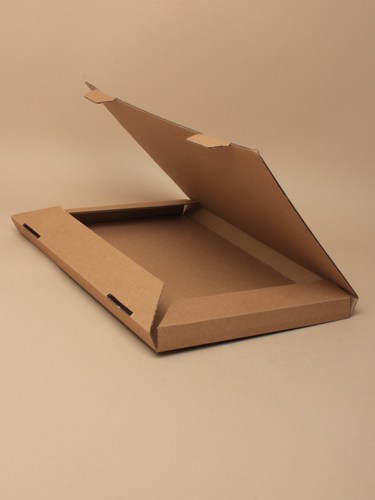 If you're looking for how to package heavy items for shipping, the best way is to use a cardboard box.  The strong and sturdy construction minimises any damage to the products inside, and you can add ample stuffing for protection if needed when packaging fragile items.  
✔ Best packaging for larger items.  
Why Good Things Come In Small Packages
We always recommend using the smallest size packaging available for your products.  This has many different benefits…
It can reduce the postage costs for your business.

It minimises the space available for the products to move around and get damaged. 

It reduces the amount of fresh air being shipped around the world, which increases the amount of parcels that a courier can carry, which in turn decreases the number of journeys made and CO2 emissions.
If you're looking for your packaging to really stand out, try personalising your parcels with your business brand or logo.  This could be done by printing directly onto the packaging, or using branded stamps and stickers.  These are great low cost ways to raise brand awareness (think about the number of people that come into contact with a parcel on its journey) and add a point of difference to your parcels.  Successful branding can look impactful and help to cement your business branding in your customer's mind.   
In conclusion, we believe that the key to packaging your products is to prioritise the safety of the products inside…
The Dos And Don'ts Of Packaging
❌ Don't underestimate the importance of good packaging for your business.
❌ Don't over or under fill your parcels as this can lead to damages.
✅ Consider the size, weight and fragility of the items that you are sending.
✅ Make sure your packaging is good quality and looks professional.
✅ Try use the smallest size packaging available. 
✅ Consider packaging types to reflect your brand and business values.