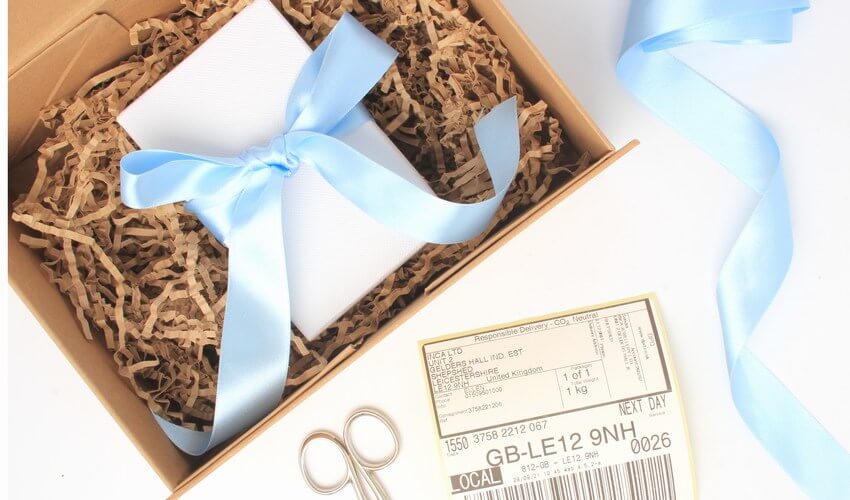 The primary purpose of packaging is to protect the items you're shipping, but it's also a chance to present your product with style. In this blog, we look at some of the ways you can package your items to create a memorable first impression for all the right reasons.
Types of packaging for shipping
There are several different types of packaging, but the two main categories that you need to consider are the outer packaging and the product container.
The outer packaging protects your customer's items during shipping to prevent any breakages. The product container is the box, packet, or bag that holds the product itself.
At Inca UK, we have three types of eCommerce packaging for shipping:
envelopes (paper and plastic)

letterbox parcel boxes

shipping parcel boxes
Paper envelopes
✔ Best packaging for small and light items
Paper envelopes are a must-have packaging item for eCommerce businesses. They are great for sending paperwork, art, jewellery, small accessories, and lightweight clothing. These envelopes are made from strong paper, and for added protection, they have a waterproof finish. 
Plastic envelopes
✔ Best packaging for making a statement
Our holographic envelopes definitely stand out from the crowd. Available in red and silver, they offer a different look to traditional kraft-coloured envelopes and parcels. Simply seal using the self-seal strip, and then add your shipping label.
Letterbox parcel boxes
✔ Best packaging for eCommerce retailers
For slightly heavier items, parcel boxes offer great value for money as they can be sent via Royal Mail as a 'large letter' – and because they can fit through a letterbox, your customers don't need to be at home to take receipt of their items.


Parcel Boxes
✔ Best packaging for large and heavy items
If you're looking for a way to package large items, the cardboard box is still the best method. Its strong and sturdy construction safeguards the products inside, and you can add ample stuffing for protection if needed when packaging fragile items.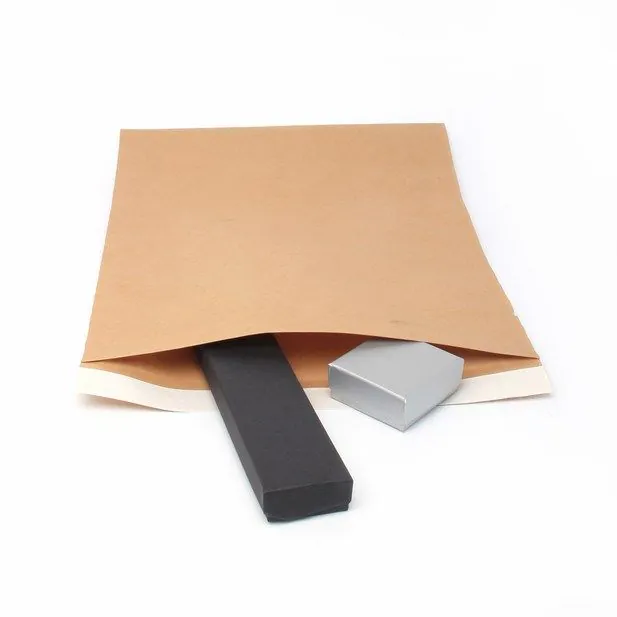 Why is packaging important for your brand?
Your packaging says a lot about your business and what you stand for – it's an opportunity to reflect your brand values and remind your customers why they chose you. And yet few people take advantage of it. If you can delight them at this stage, they're more likely to buy from you again and tell their friends.
So, if looking after the environment is important to your business (and your customers), then your packaging needs to reflect this. Likewise, low-grade, plain packaging that doesn't match the quality of the product inside is likely to leave your customers feeling dissatisfied.
If you don't have a bricks-and-mortar store, then your product's packaging is the first physical contact your customer will have with your business – and first impressions count. It needs to look good and ensure that your products arrive safely at their destination.
Nobody wants to receive damaged items and this can negatively affect your brand's reputation among your target market.
Broken or damaged goods often translate to low customer satisfaction and higher costs for businesses that have to investigate the damages and replace the goods for the customer.
Creative packaging ideas for shipping
When it comes to making your mark, there are lots of creative ways to package your items.
1. The 'unboxing' experience
If you search for unboxing videos on platforms like You Tube, you'll find thousands of videos. People all over the world are recording themselves unboxing their products when they arrive.
Instead of just putting your product inside a plain box, think about the layers of packaging you could use to enrich the unboxing experience. Filler materials and tissue paper add a premium touch, and they can also be used to protect fragile items.
2. Customised packaging
When it comes to branding, consistency is everything – and that includes your packaging.
You can personalise your parcels by printing your logo directly onto the packaging, or for a cheaper but more effective alternative use branded stamps and stickers. Colour, shape, and size are all design features at your disposal that you can use to represent your brand.
This is a great way to raise brand awareness (think about the number of people that will come into contact with your parcel on its journey), and help you to stand out among your competitors.
3. Use recyclable packaging
Environmentally conscious customers want to be able to recycle the packaging that their items arrive in – and you might find that they're willing to pay more to have this option.
Likewise, if being green is important to your business, then eco-friendly packaging should be a priority. For inspiration, check out our biodegradable and recyclable packaging.
What to take into account when packaging
So, what should you be taking into account when choosing your packaging materials? Is it all style over substance, or is functionality more important?
The first thing you need to consider is the size, weight and fragility of the goods that you are sending. You can then review the most suitable type of packaging that will look good and transport your products to their destination safely.
But keep in mind your business ethos too – it's important to choose packaging that suits your brand values. While plastic mailing bags might be suitable for the goods that you are sending, they may not be in line with your brand values.
In short, functionality is important but don't miss the opportunity to add style to your packaging.