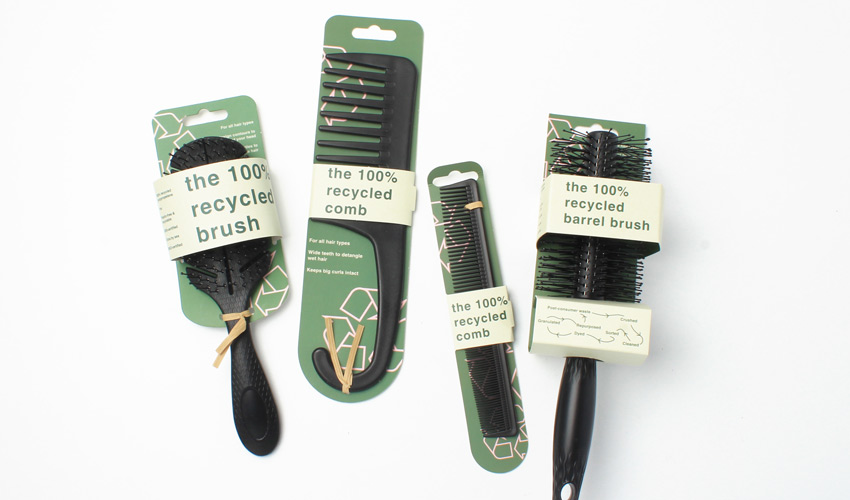 Every year millions of hair ties, scrunchies, and hair brushes are thrown away, adding to the plastic already mounting up in landfills around the world.

There's no escaping the fact that plastic hair accessories are bad news for the environment, but there are alternatives out there. In this blog, we look at the eco-friendly hair accessories making waves across the industry. 
Are hair accessories bad for the environment? 
Hair accessories are made from a variety of non-recyclable materials. Petroleum-based materials, such as nylon, polyester, and plastic, are the major components in most hair accessories.

Products made from petroleum-based materials cannot be recycled. What's more, making these accessories also contributes to the pollution of the environment and depletes fossil fuels.   
From hair ties and clips to combs and brushes, these plastic hair accessories are not made to last a long time. In fact, they typically only last for a few weeks or months before they need to be replaced.

This adds to the already mounting plastic thrown into landfill and polluting our oceans. 
Planet-friendlier alternatives to plastic hair accessories  
There are several alternatives to conventional hair accessories that are more sustainably made and less likely to end up in landfill. In this section, we look at the top sellers from our range of wholesale recycled hair accessories. 
1. Eco-friendly hair ties 
It can take hundreds of years for plastic hair clips and ties to decompose in a landfill. And while there aren't many sustainable alternatives to these petroleum-based products, there are some that are made from recycled materials.  
Utilising old components that have come to the end of their life diverts them from going to landfil and prevents them from finding their way into the ocean. 
Our recycled hair ties from Molly and Rose come in three colours (white, black, and brown). These jersey elastic hair bands are made from recycled polyester in Britain, not far from the Inca warehouse in Leicestershire.  
Read more about our range of hair ties in this guide to hair elastics from Inca UK.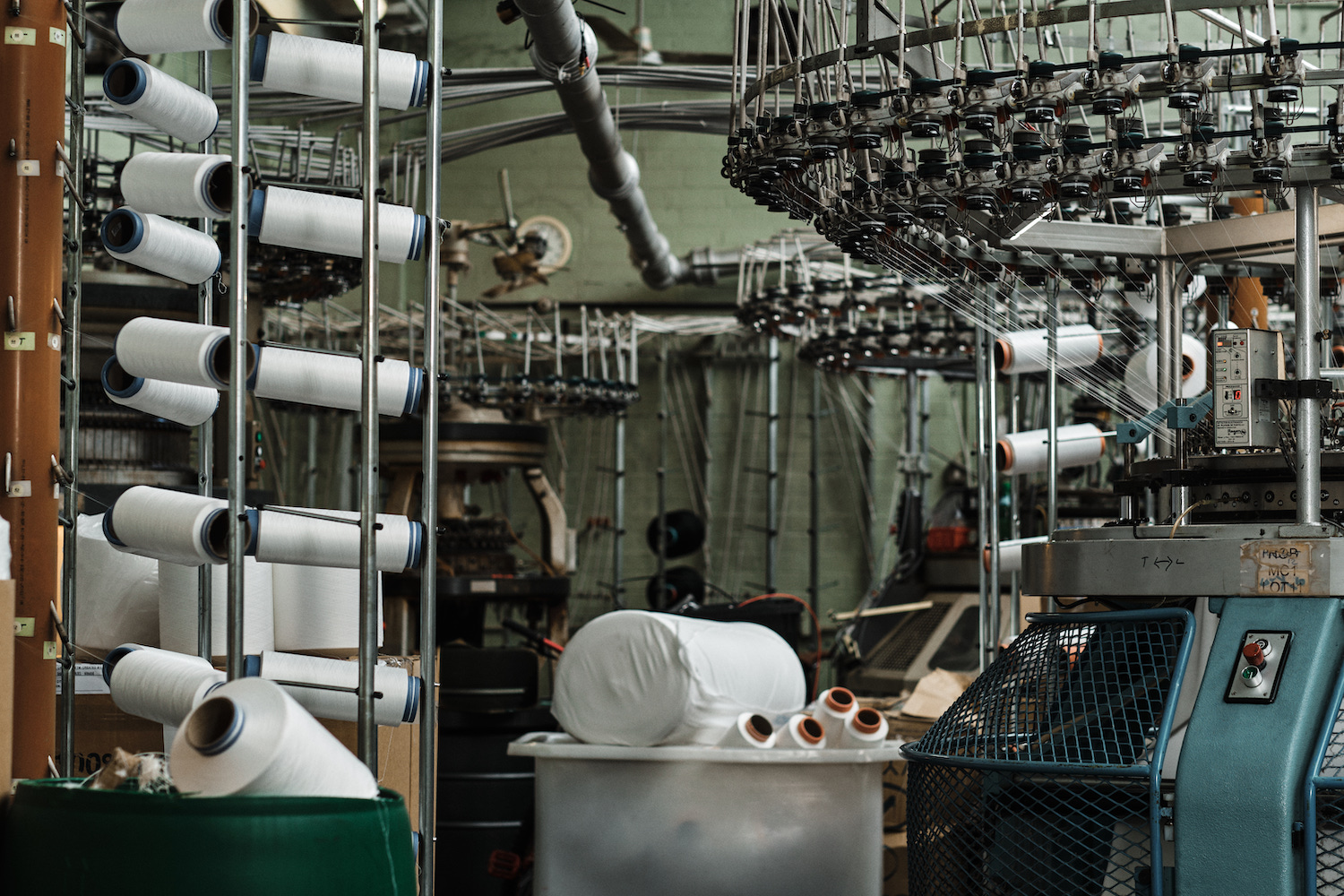 2. Recycled hair brushes – NEW
We've recently added two new recycled hair brushes to our collection of hair accessories at Inca. These brushes are made from 100% post-consumer waste (recycled polypropylene). 
Post-consumer waste refers to discarded materials or products that have served their intended purpose and come to the end of their lifecycle. It includes things like food and drink packaging and garden waste.  
Our two new recycled brushes include a black plastic vented hair brush with plastic bristles and a black plastic barrel hair brush. Not only are they made from recycled materials, but they can also be recycled (check local recycling rules in your area). 
3. Recycled hair combs – NEW 
Alongside our recycled hair brushes, we also sell wholesale recycled hair combs. Like our hair brushes, these combs from Molly and Rose are made from 100% recycled post-consumer waste.  
Our wide-toothed comb (great for detangling hair) and standard black plastic hair comb are manufactured in a BSCI-certified factory. 
BSCI stands for Business Social Compliance Initiative. A BSCI-certified factory has met the standards set by the organisation behind the initiative, including those designed to protect the environment. 
The lifecycle of hair accessories 
When considering environmentally friendly hair accessories, it's crucial to look beyond how a product ends its life, i.e. is it recyclable or biodegradable? 
You should also consider how it started life. Was it made sustainably using renewable materials, and how did it reach the supermarket or store shelves?

Think of the entire life cycle of the product from beginning to end. When a hair bobble or elastic hair tie is made, each step of the process affects the environment, from production to dyeing and shipping the products. 
Our recycled hair accessories are the first step in our quest to bring a range of wholesale recycled hair products to the market. Using recycled materials prevents new ones from being manufactured and old materials from being sent to landfil.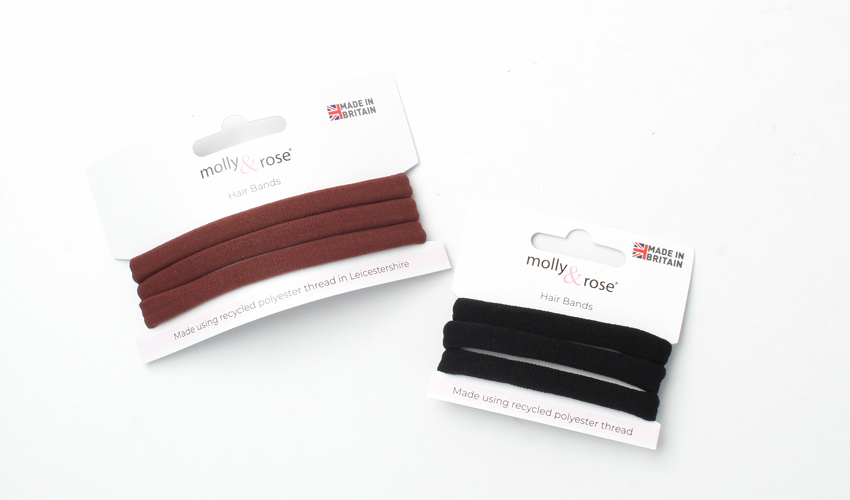 Your FAQs on recycled hair accessories
In this section, we look at some of your frequently asked questions on sustainable hair accessories, including brushes and combs. 
Are hair bands recyclable? 
Most conventional hair bands made from nylon and rubber are not recyclable. However, there are lots of creative ways you can repurpose old bobbles and elastic hair bands instead of throwing them away. 
They make great alternatives to rubber bands and cable ties. You can use them to tidy up trailing cables or even keep a roll of wrapping paper from unfurling. They're also great for attaching plants to canes and trellises to keep them in place.   
Should you throw away hair brushes? 
Experts recommend that you change your hairbrush every six months. Most brushes and combs are made from a combination of diverse materials and, therefore, cannot be recycled. 
This usually means they're consigned to the bin, but there are some, like the ones made from bamboo, that can be recycled. Inca's recycled hairbrushes and combs can be recycled at the end of their life. 
Are hair brushes bad for the environment? 
Traditional hair brushes are made from a combination of materials that typically include polyethylene (plastic). The process of manufacturing hair accessories typically has a negative impact on the environment. 
How to recycle plastic hair brushes 
To recycle a plastic hairbrush, first, remove any non-recyclable components. Then place the plastic parts in your local recycling bin if they are accepted, or check with your local recycling centre to see if they are accepted there. 
The bottom line – recycled hair accessories 
Sustainability is an integral part of our business ethos at Inca UK. We take it very seriously, from choosing our suppliers to monitoring our environmental impact, and we're doing everything we can to protect the planet every step of the way. 
We're not quite at full-circle sustainability yet, but we're a step closer with our recycled hair accessories. We're proud to say that we're utilising waste that would have ended up in landfil and oceans to make new products instead.

We can all do our part by choosing hair and beauty products that are planet-friendlier. And in the meantime, we'll keep adding to our range of recycled hair accessories so you've got a wider range of options.