How to use recyclable gift boxes and packaging.
We're always looking for ways in which we can reduce our impact on the environment, and as a leading
wholesale gift box supplier
we're pleased to report that
sustainable packaging
is a key trend for 2021.  With this in mind we have created a guide to share with you on how to use fully
recyclable gift boxes and packaging
…
To create this exact look, you will need…
Shredded paper (not currently supplied by Inca)

Paper raffia ribbon (not currently supplied by Inca)
Step One - Assemble the gift box.

0295 is our quick assembly small parcel box.  It is shipped flat in a pack of 12, which makes these wholesale gift boxes easy to store in bulk quantities.  It can be made up in seconds with minimal effort, which is perfect for speed in an ecommerce environment where every second counts.  It's tough, and durable and classed as a Royal Mail small parcel to help keep those all important postage costs down.  It is also fully recyclable, making it an obvious sustainable gift box option.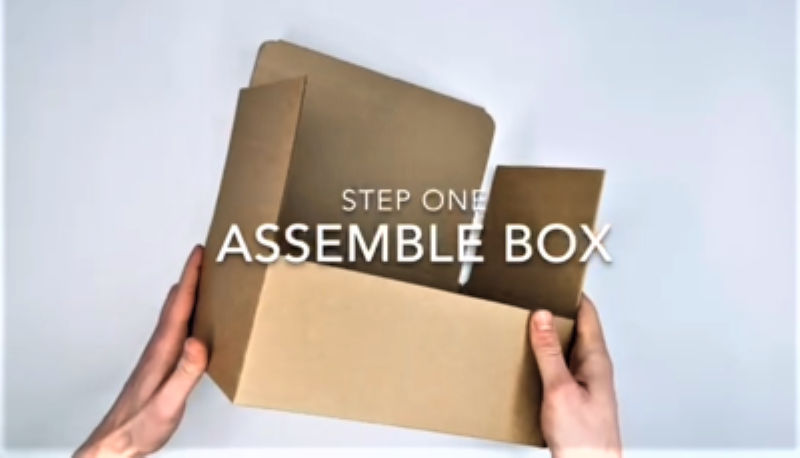 Step Two - Add shredded paper.
Whilst this is not a product that we sell, we encourage our customers to choose sustainable gift packaging options.  Shredded paper gives added protection to the goods inside the parcel box, and can be easily reused or recycled.  We recommend the kraft colour for the most natural look, which continues to be a strong packaging trend for 2021.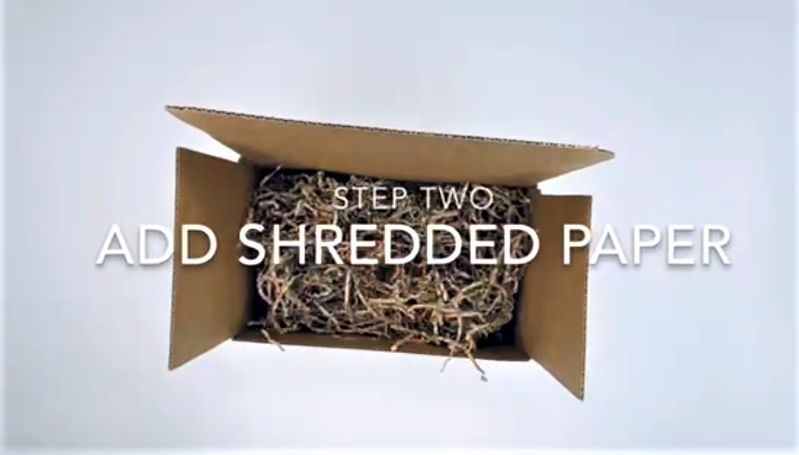 Step Three - Add Ribbon to the jewellery gift boxes.
We do not currently sell raffia ribbon, but we do recommend it as a sustainable option which can be reused or recycled.  In our example we've used hot pink for a stand out look against our natural kraft jewellery gift boxes.  
0286 is our 10x 10x 6cm large jewelry gift box which contains a black flocked foam removable insert.  It has different discreet slots which means it can hold a necklace/bracelet, earrings and a ring together, but it also makes the perfect jewelry box for a bangle or a watch.
1258 is our 8x5x2.2cm small jewelry gift box which also has a removable black flocked foam insert.  This jewelry box is designed to hold a necklace or bracelet and has 2 other slots suitable for rings or many other small items, making it a very versatile jewelry box option.
Both of these wholesale jewellery gift boxes are paper covered, which makes them great for personalising (with print or stickers) and fully recyclable.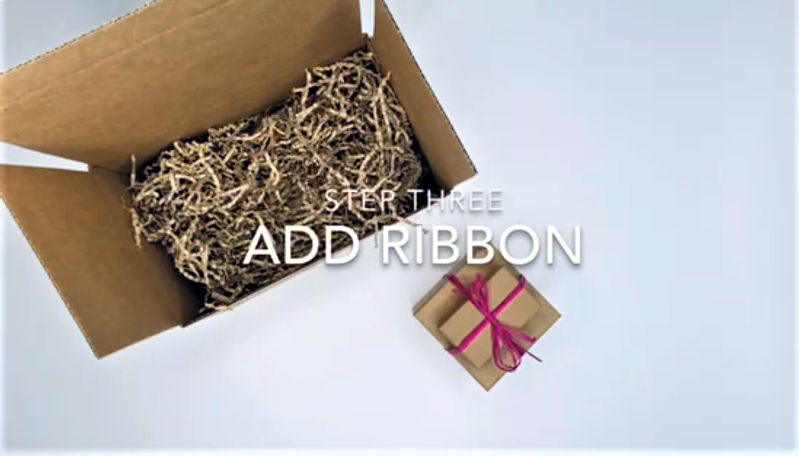 Step Four - Place the jewelry gift boxes inside.
Place the jewelry gift boxes inside the parcel box, making sure the shredded paper is evenly distributed.