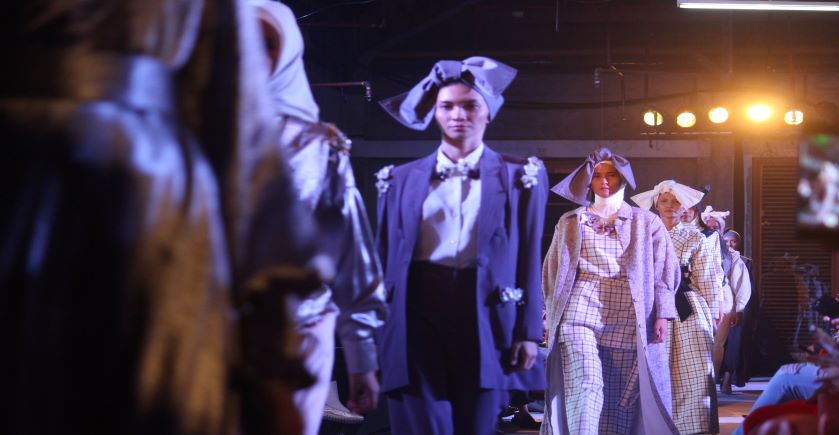 3 Important Hair Accessory Trends For 2021...
As a leading wholesale hair accessory supplier in the UK, we keep an eye on all of the latest trends so that you can ensure that your product range is up to date for your fashion conscious customers.  With the world still in limbo and video calls now an everyday occurrence in the UK, more people are turning to hair accessories as an easy way to update their look with minimum effort, and maximum results.  Here we take a look at the 3 hottest hair accessory trends for 2021…
1.  Hair Ribbons
The simple hair ribbon was a prominent feature on the Spring Summer 2021 catwalks, and most notably on the runway of Giambattista Valli, where they were used to secure super-high ponytails so that the bow sat directly on top of the head for a statement look.  The versatility of hair ribbons means that they appeal to a wide variety of customers, as they can be worn in so many different ways.  Tie them in a knot or a bow as a headband, or wrap around a ponytail a la Kate Middleton, the possibilities are endless.  
We have 2 different packs of hair ribbons available.  7510 contains more classic colours for an easy to wear option, including black which was the colour of choice for the catwalks and the Duchess of Cambridge.  7511 is our beautiful pastel collection which offers soft and subtle pastel shades that are perfect for Spring.
7510 |  Cotton Hair Tie |  £0.50 pack of 6 |  Black, Navy, White, Mustard, Grey and Forest Green.
7511 |  Cotton Hair Tie |  £0.50 pack of 6 |  Pink, Duck Egg Blue, Lilac, Cream, Dusky Pink and Light Grey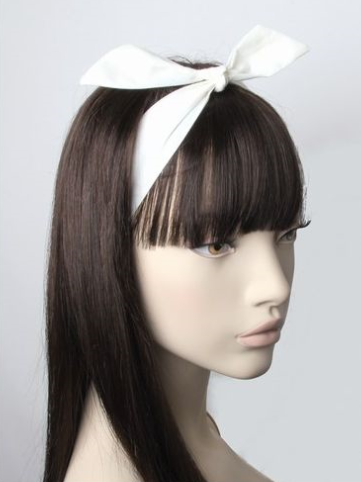 2.  Pearls
Pearls were everywhere during Paris Fashion Week, and this elegant gem was used across all hair accessory formats.  From headbands at Chanel, to hair chains at Acne, the resurgence of pearls is an easy trend to buy into to update your current collection, as this timeless look sells well all year and is going nowhere fast for 2021.
We have a range of stunning pearl items available.  Try 7666 for a simple yet stylish headband.  7465 is our 8cm rectangle sleepie.  Wear in multiples for an ultra contemporary look.  Combine two trends into one with 7579, which is our pearl scrunchie.   
7666  |  Pearl Headband  |  £0.89 pack of 6
7465  |  8cm Rectangle Pearl Sleepie  |  £1.25 pack of 3
7579  |  Pearl Scrunchie  |  £0.95 pack of 4
3.  Grips
The humble hairgrip is set to be a key piece for 2021 hairstyling.  As seen on the Dries Van Noten runway where models wore multiple grips stacked tightly next to each other for an extreme look, which has turned this everyday essential into a high fashion must have.  As this look has been widely reported in the fashion press, customers will inevitably be looking for ways to replicate this style, making the simple hairgrip a must have hair accessory for 2021.  
We go to great lengths to ensure our hairgrips are good quality and are painted both inside and out with a high quality finish, as well as having epoxy dipped ends.  
We have a wide range of colours and sizes available, but our bestsellers are the 45mm size in natural hair colours brown (HD834), black (5068) and blonde (6105) .
Our curved hairgrips go one step further for an extra strong hold, and the soft curve ensures a much more comfortable fit against the head.   They can be worn to secure hair in place, or as a fashion accessory, as we think these hairgrips are as beautiful as they are practical.  Available in brown (7772) and black (7773).