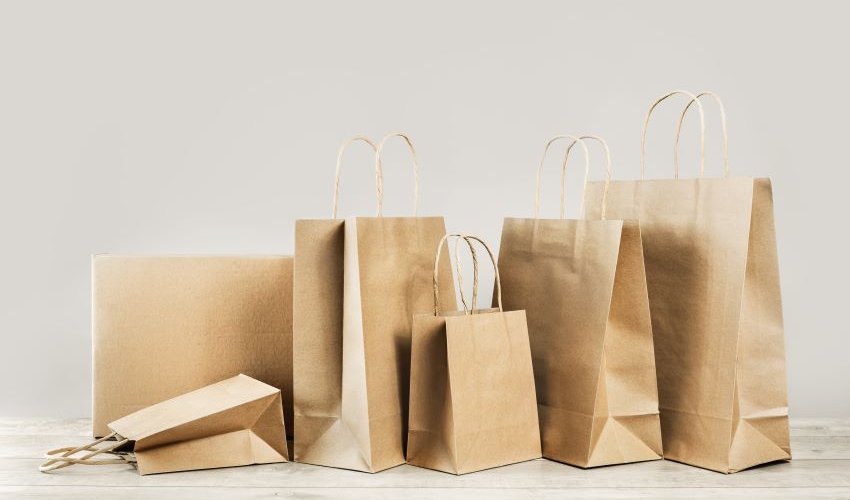 If you're looking for ways to introduce eco-friendly packaging into your business, then you've come to the right place. In this blog, we look at how to use this type of packaging effectively and consider what it might mean for your bottom line. 
What are eco-friendly packaging materials?
When you think of eco-friendly packaging, the first thing that springs to mind is something that is recyclable – cardboard is perhaps the most obvious example.
But sustainability is not just about whether a material can be recycled – it's also about  the life cycle of a product from beginning to end. For packaging this is about questioning what goes into making it, and the impact that has on our ecosystem.  
Today's consumers want the retailers they buy from to use sustainable packaging, and to use less of it. Your choice of packaging (or lack of it) is an opportunity to enhance your brand's reputation by showing its commitment to the environment.
"42% of people responding to a survey byWhistl said they would take action (leave a bad review, tell their friends, etc.) if their order arrived poorly packaged."
So, how do you use eco-friendly packaging effectively in your retail business?
How to use eco-friendly packaging effectively
At Inca, we're passionate about the environment, so we've put together these creative uses for eco-friendly packaging to inspire other business owners.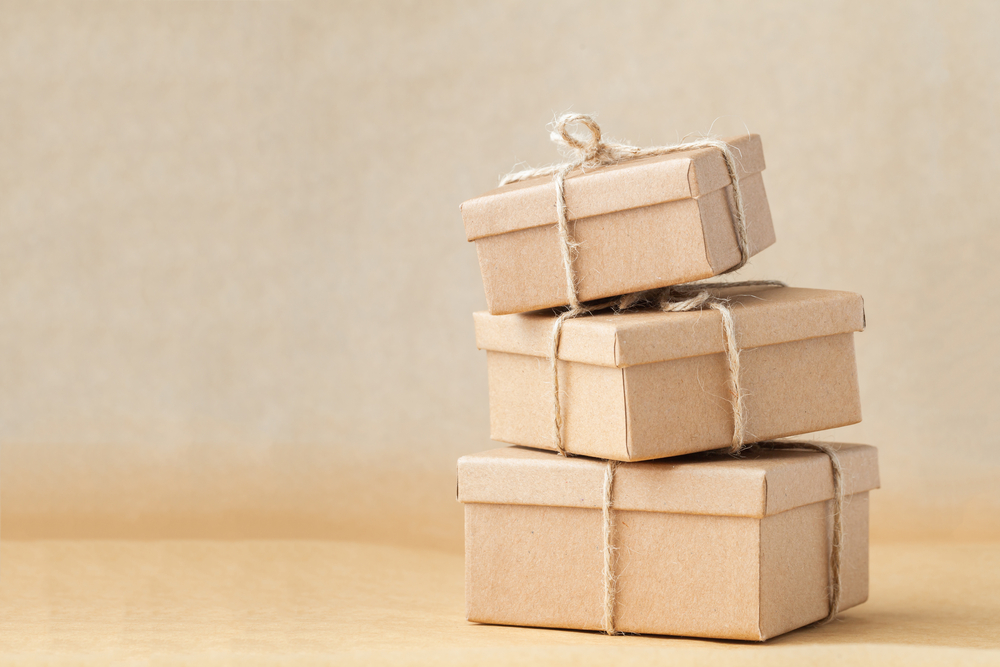 1. Ship your products in recyclable packaging
Recyclable packaging is great for e-commerce businesses that are serious about reducing the amount of non-biodegradable waste that gets sent to landfill every year.
At Inca UK, we offer a range of shipping boxes, letterbox parcels, and envelopes that are all made from recyclable materials, but we want to go further than this.
We're working towards only using FSC-approved recycled paper to reduce the number of trees felled.  
Using recyclable packaging is a great way to show your customers that you're an environmentally-conscious business, and if it matters to them, it matters to you. 


2. Use plant-based recycled plastics for packaging
Delight your customers with plant-based bags that look and feel like traditional plastic.
Our eco-friendly bags are made from 100% cornstarch, which is a by-product of growing corn and a fully renewable source. Processing cornstarch is much kinder to the environment than petroleum-based plastic, which is made by burning fossil fuels.
Cornstarch bags are biodegradable and can be composted at home. You can expect them to decompose within two months – a huge reduction on traditional plastic bags which take thousands of years to breakdown.
We like the adhesive strips on these bags for quickly and easily sealing them shut. Available in a variety of sizes, they are ideal for mailing small items.  
3. Swap plastic carriers for plain paper bags
Replacing single-use carrier bags withpaper bags is a win for the environment and an easy switch for businesses with a physical store. Our paper bags have no decorations or glitter so they can be recycled or re-used by the recipient.  
Our most popular paper bags are kraft-coloured, but we have a wide range of colours and sizes available to suit different uses.
4. Create a hamper with recyclable materials
If you're in the business of making gift boxes then switching to eco-friendly hamper packaging will lower your environmental impact and prove to your customers that you are serious about sustainability.  
Our luxurymagnetic gift boxes are recyclable when the magnets are removed, but they're also sturdy enough that they can be reused as storage boxes, or re-gifted.  
Add FSC certified shredded paper to these flat pack boxes and you have the perfect container for your hamper, whether you plan to fill it with food, cosmetics or giftware.
For more eco-friendly gift wrapping ideas, check out our blog onhow to use recyclable gift boxes and packaging.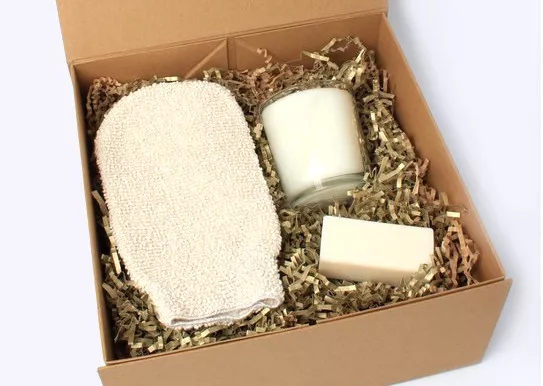 5. Use fabric bags for packaging products
Fabric bags are a great alternative to wrapping products in plastic, and they leave the recipient feeling like they've been given something valuable. This makes them ideal for things like jewellery, cosmetics, candles, and even wine bottles.
Choose from organza, velvet, cotton, and imitation-jute in a range of sizes and colours.  
Our cotton/polyester mix bags are made from 80% 'green' cotton – a type of raw cotton that hasn't been washed or processed. They are manufactured without using the kind of chemicals that can damage the environment, like bleach or fungicides.
These cotton drawstring bags can be reused, but they are also fully biodegradable, making this a truly sustainable product from the start to the end of its life.
Environmentally friendly packaging – the key takeaway  
No one wants to think that the choices they make are contributing to damaging the world we live in, but as a business owner you also have to consider what's affordable.
Switching to eco-packaging – whether it's recyclable or biodegradable – is a small change that will make a big difference to the environment and satisfy your customers' expectations.
And because we sell in bulk, this is an environmentally-friendly swap you can make that won't break the bank.