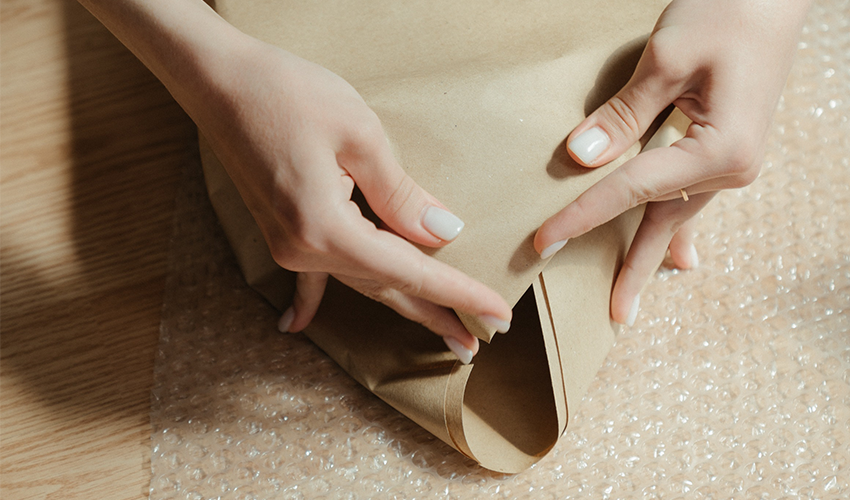 For a long time, branded packaging has been used to help consumers find what they are looking for and to tempt them into buying something they hadn't planned to pick up that day.
We know that products with well-designed and thoughtful packaging are more likely to stand out on the shelves, but how many of us still go into a physical store to buy the things we need?
For online retailers, packaging has taken on a different role in the buying process. Its primary purpose is to make sure that products get from A to B in one piece, and this is often the only physical contact that a customer has with the company they are buying from.
Its stage in the customer journey may have changed, but the packaging you use says a lot about your business, and taking the time to brand it properly could earn you a loyal fan base and a lot more sales.
What is branded packaging? 
Branded packaging is simply an extension of what you're already doing elsewhere. No doubt, your website, social media pages, and printed brochures are all designed in a way that reflects your brand's visible identity, so why should your packaging be any different?
It would be easy to fall into the trap of thinking that your brand is made up of only its logo - but that's just one part of it. Your brand is a way for customers to recognise your business, and it also includes things like: 
an agreed palette of colours

recurring shapes or patterns

a style of imagery or photography

a carefully crafted tone of voice
Perhaps the most important rule when it comes to applying your brand identity is to do it consistently. If you want to build brand recognition, then you need to use it at every touchpoint in the same way. 
Of course, it has to be adapted to the medium it's printed on, so before you sign off on a design, think about the size and placement of your logo, and what colour will work best on the packaging material you've chosen.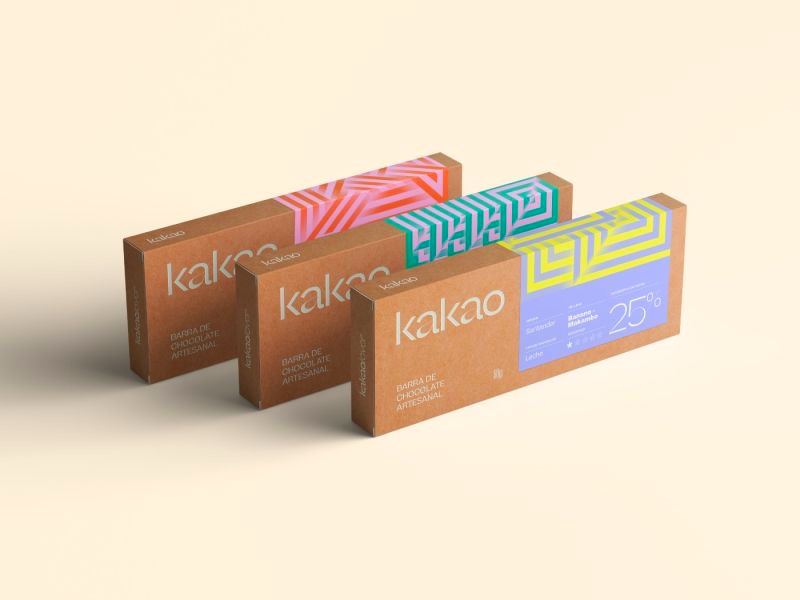 How to create branded packaging 
There are three types of e-commerce packaging, which you could consider branding.
Primary packaging
This is the first line of packaging, also referred to as the consumer unit. It's in direct contact with the product and makes it easier for the customer to handle. This is the plastic pouch that your cereal comes in or the glass bottle that holds your whiskey.
Secondary packaging
Secondary packaging is the box, packet, or bag that contains the product when it's sold, and it's what most people think of when they imagine branded packaging. A good example of secondary packaging is the box that perfume comes in.
Tertiary packaging
Tertiary packaging is the box or packet that contains a collection of products. It can be used for shipping items or just for storing products together in neat lots.
If the packaging is the only physical contact your business has with its customers then it pays to make the design memorable.
You could add things like printed paper, logo packing tape, or branded postage labels.
Unboxing your product is an opportunity to give your customer a memorable experience that reflects your brand. Consider the layers your product arrives in, and where there are opportunities to be creative take them.
The way you package your product is just as important as its design. The materials you choose (and how much packaging you use) should reflect your brand values. So, if sustainability is important to your business then make sure your packaging reflects this.
You can read more about the effective uses of eco-friendly packaging in our blog post.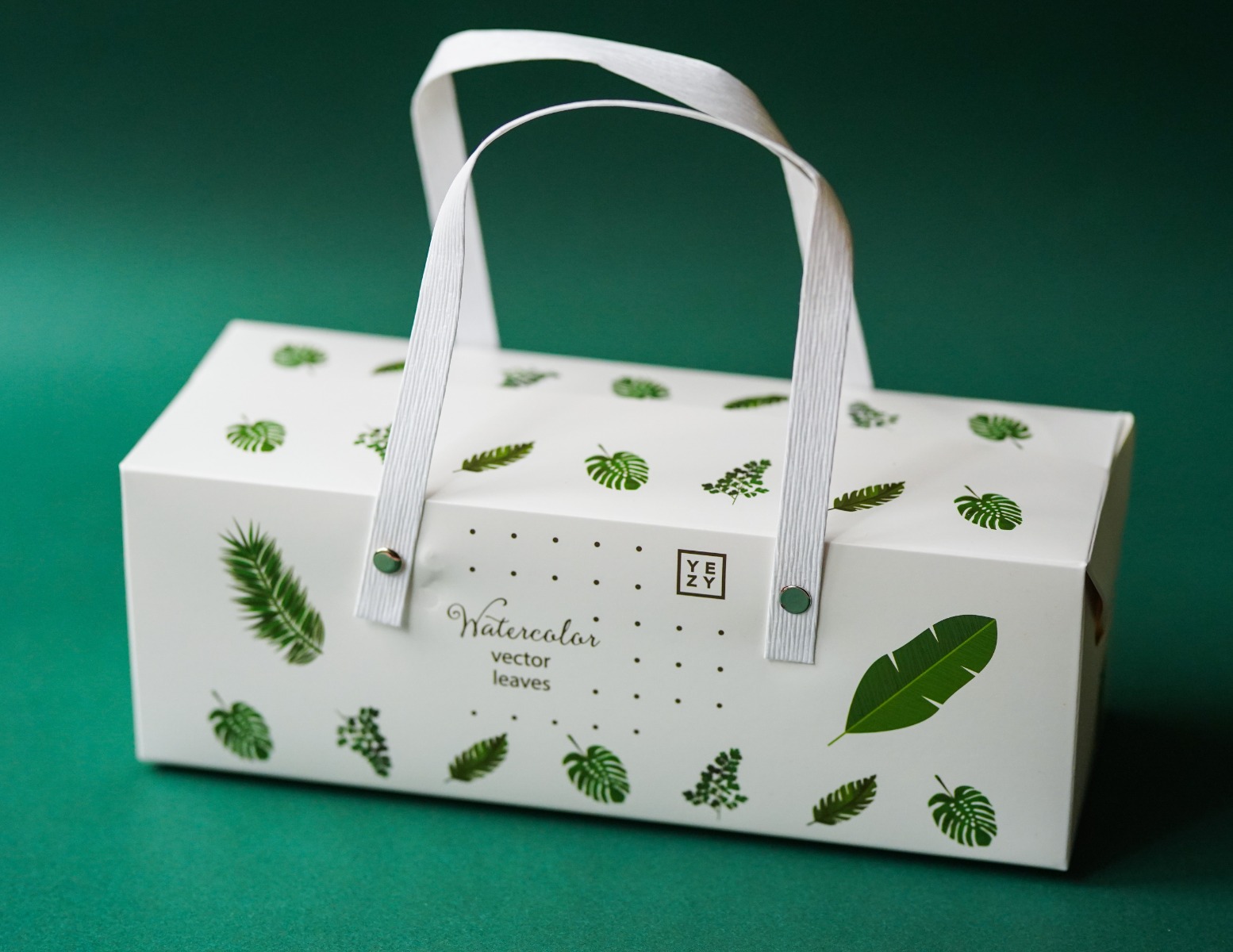 Inspiring examples of packaging design
These brand packaging ideas are a collation of some of our favourite designs. We've chosen designs that are based on a simple premise and are easy for any sized business to replicate.  
Think about all the available space
When it comes to bespoke packaging, consider a design that uses all of the available space.
Turning the well-known phrase of thinking outside the box on its head, Happy Socks makes good use of the inside of its gift boxes. This is just the kind of playful thing you'd expect from a company with the motto 'All play. No work'.
They use the space to print a product description alongside their vibrant, colourful patterns.
Use your colour palette to best effect 
Colour is a simple yet effective design tool that can be used to create something eye-catching. We love the creative packaging design from the Italian food manufacturer, Vallillos.
It uses just three contrasting (and unmistakably Italian) colours – red, green, and white, taken from the county's flag. This gives the product authenticity by reminding the audience of the product's origin.
Minimal designs can be powerful
A brown Kraft box with a stipped-back design can be just as powerful as something more ornate. This example from Kakao is a great packaging design idea for brands that want a clean, upmarket feel.
It works perfectly for luxury gift items like chocolate, cosmetics, and bath products.
Using less packaging (and sustainable materials) also says a lot about your company's commitment to reducing its impact on the environment. Today's eco-conscious buyers are looking for brands that share their views on sustainability. 
Make the unboxing experience count
If you're looking for an example of a great unboxing experience, look no further than Apple. Their customers get so excited about unwrapping their products that they film the experience and post it online for others to share.
This isn't just a phenomenon reserved for social media. If you delight your customers with a memorable unboxing experience, they are more likely to recommend you to their friends and family. 
Reflect your brand personality
Your product packaging should always reflect your brand's personality, whatever that is. If it's funny, progressive, innovative, or luxurious, make sure that's obvious in the packaging.
Your packaging also reflects the quality of the products inside, so make sure you're using high-quality materials. If you skimp on the packaging and the product arrives damaged, not only will it cost you in replacing the item, but you could also lose a potential future customer.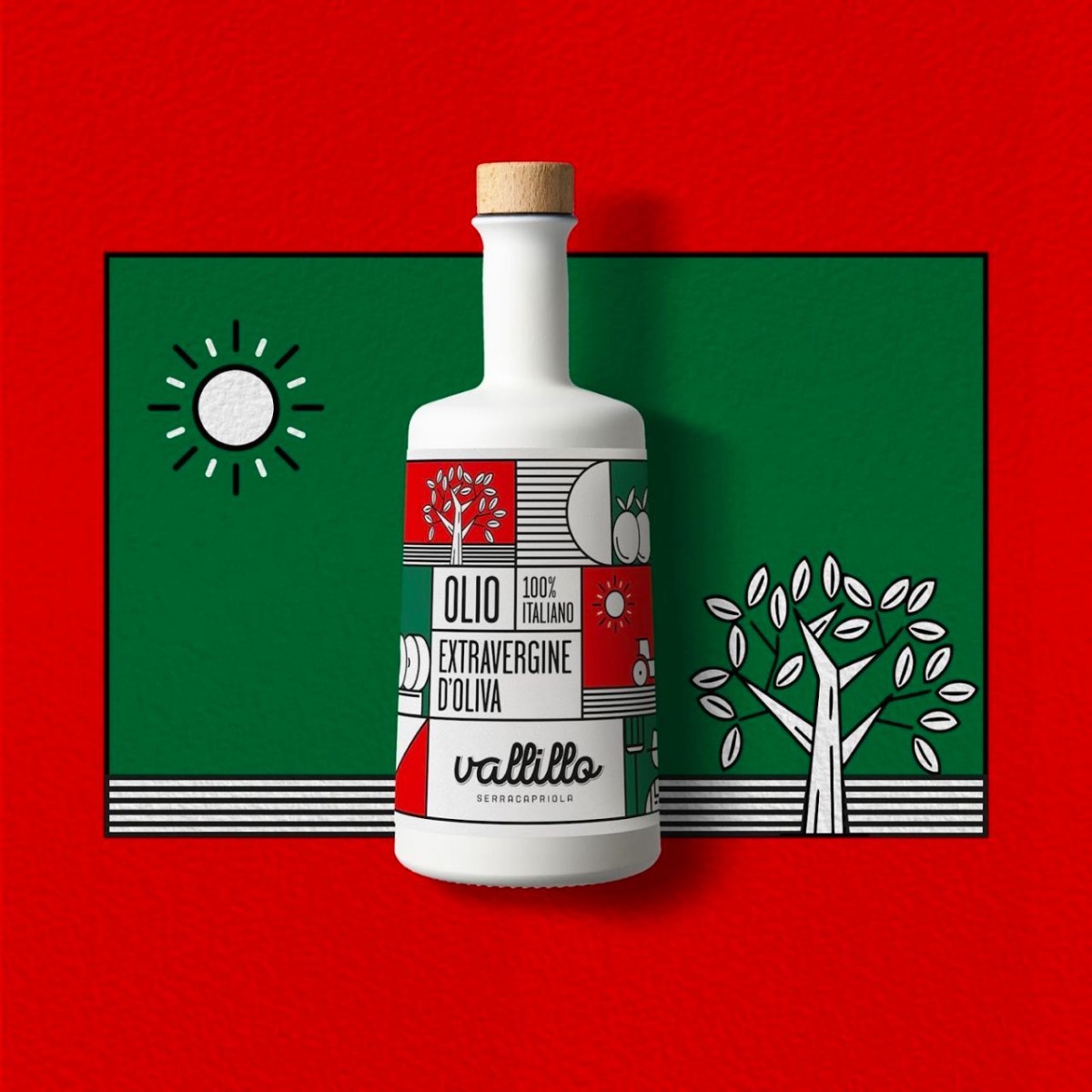 Can you ship branded packaging?
At Inca, our postal cardboard boxes and packets are sturdy enough to be shipped, but not all secondary packaging is capable of making it through the postal service unscathed.

We recommend you check with your packing provider before you ship your products. 
Does brand packaging affect sales? 
More transactions than ever are taking place online, and packaging is now one of the few physical touchpoints that a business has with its customers.

The more memorable you make your packaging and the unboxing experience, the more likely that your customers will keep you in mind for their next purchase.

As well as repeat business, good quality packaging is more likely to get your products there in one piece, which saves you money in replacing items and investigating the cause. 

If you can delight your customers at this stage, they are more likely to share their experiences with other people online (and off). Invest in the right brand packaging and very soon you could have your own army of brand advocates.