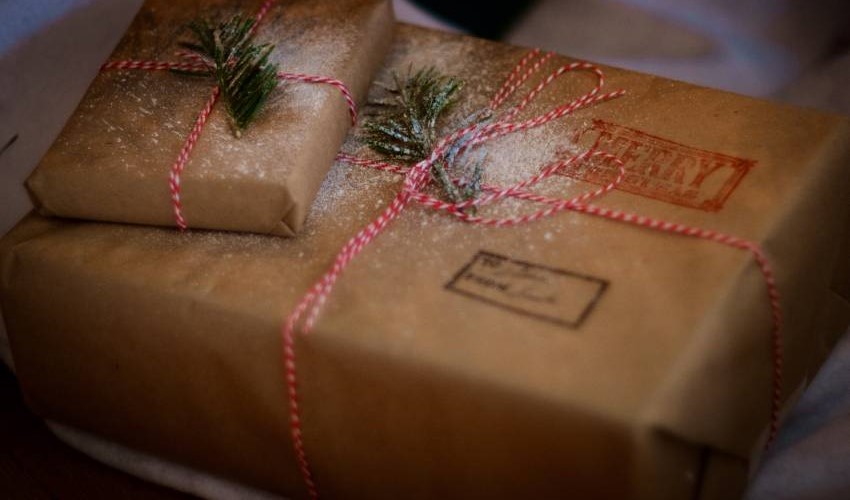 It's that time of year again when the high street is packed with shoppers all ticking off items on their lists, and in offices, up and down the country, staff are frantically trying to fulfil online orders. 
It's no surprise that Christmas is the busiest time of year for retailers, but for those that also sell online, there is the added pressure of packaging and shipping a high volume of orders. 
Your customers expect their carefully chosen items to arrive well-packaged and in pristine condition. It's also a great opportunity to make a lasting impression that persuades them it's worth coming back again after Christmas. 
To help you along the way we've put together these festive packaging ideas that will delight your customers. 
1. Use festive colours for your packaging 
A splash of colour can be enough to transform an ordinary box into something that looks and feels festive! Red and green are the obvious choices when it comes to Christmas packaging, but don't rule out using your own brand colours. 
A plain colour with a glittery finish is enough to give your gift boxes a seasonal uplift. This subtle approach will appeal to your customers who celebrate Christmas as well as those that don't. 
Contrasting colours like red and green are striking, but for something more opulent, black and gold work well together. Try combining a plain Kraft box with a black ribbon for a luxurious feel that is also cost-effective. 
Think beyond the box your product comes in and consider things like the filling and the packing tape where you can also be creative. For packaging high-end products, try adding tissue paper in a jewelled colour like an emerald. 
2. Make it easy for your customers to gift it
Many of the things that people are buying from you will be gifts for someone else. You can make it easy for them by giving your customers the option to have their order gift-wrapped before it's posted. 
In bricks-and-mortar stores, it's not unusual to see gift wrapping offered as an extra service at Christmas, and there's no reason that an eCommerce business can't do the same.

You can even ship your products using packaging that your customers can re-use.
Pillow boxes with a festive design are ideal because they're easy to open and close without damaging the packaging. Put your customer's order inside before you post it, and they can still have a sneak peek before they hand it over to the lucky recipient. Christmas gift boxes with lids are also effective because you can add items to them without sealing them shut.
It's a wonderful way of making your customers' lives easier at a stressful time of year! 3. Include a personal note to thank your customers
Including a note with your customer's order to thank them for their business adds a much-needed personal touch that goes a long way.
You could even go beyond that and show your appreciation for the orders they've placed over the previous 12 months with an offer for a future purchase or a free sample.
We really like the idea of using custom stickers on your packaging and putting a sheet of the same stickers inside the box for your customers to use (a sure-fit hit with parents!).   
This may be the first physical touchpoint a customer has had with you and it's an opportunity not to be missed. With the right branded material, you can use this space to expand on your story and connect with your customers. 
An unexpected freebie will make your customers feel appreciated and it's a great way to reflect the season of giving.   
4. Make an impression with 'Insta-ready' packaging   
Great festive packaging that is worthy of a photograph for Instagram is more likely to be shared by your customers online, which is great for raising brand awareness. 
Capture your customers' imagination by giving your packaging a festive slant that they weren't expecting. We love the idea of adding a hashtag to encourage your customers to share photos of their product when it arrives. 
The holiday season brings with it an air of anticipation and you can capitalise on this by making the unboxing experience an exciting one. Think about the steps your customer will take to get to the product inside. 
Layering materials is a big part of this but only use what you need. Wasteful packaging could land you in hot water on social media with your eco-friendly customers and their followers.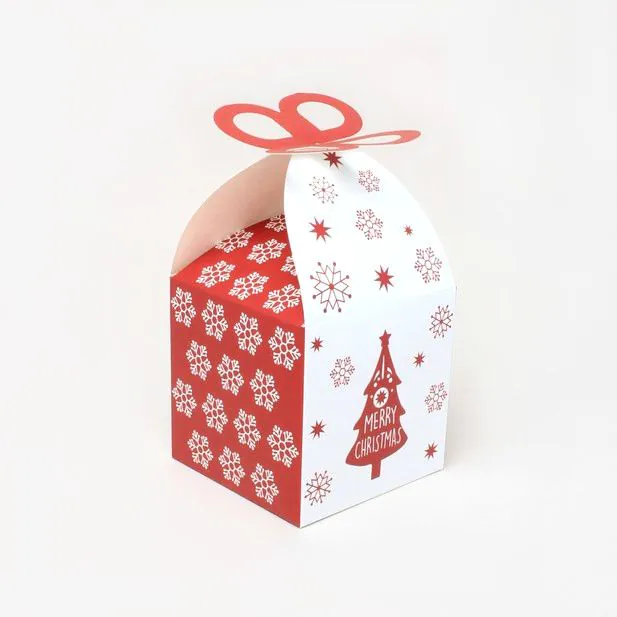 5. Avoid excess packaging and cut down on waste 
The last thing anyone needs at this time of year is to have precious space in their bins taken up with excess cardboard so make sure the packaging you use is suitable for the size of the product you're shipping.
It's not just better for the environment but your customers will thank you for it as well.
Where possible use sustainable packaging or something that is easy for your customers to reuse or recycle. This blog post on the uses of eco-friendly packaging is packed full of ideas for your business.
Using less packaging will reduce your postage costs and earn you the goodwill of your customers. If you get it wrong, you risk being talked about on social media for all the wrong reasons this Christmas. 

Festive packaging ideas for your business – the takeaway
These festive packaging ideas for your business are just the start. This is the time of year when you can afford to let your imagination run wild, but in your rush to be festive don't lose sight of what's important to your brand.
If you can make a lasting impression on your customers with packaging that captures the excitement of the festive season then you'll be rewarded with their business again in the new year.