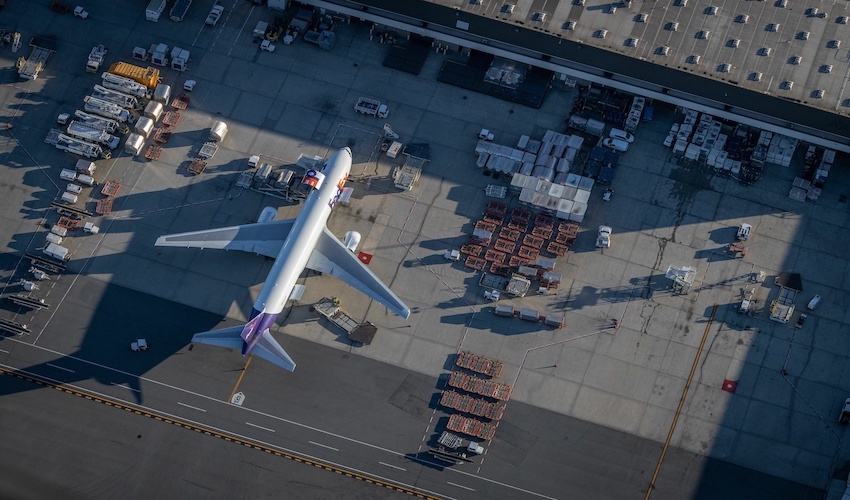 When you ship a product overseas, you can expect it to be handled multiple times by people in sorting offices around the world. It will have to withstand a long and bumpy journey across land, sea, and air.

Unsuitable packaging puts your products at risk of being lost or damaged, and what's more, if it wasn't packaged properly, you're unlikely to receive any compensation from the courier.
In this post, we look at how to pack your products for delivery overseas. 
Packing your products for international delivery
The outer container you use to ship your products overseas is crucial to protecting what's inside. It must be tough enough to accommodate the size and weight of your products safely.

Most people opt for a cardboard box because it's sturdy and lightweight. Weight is one of the biggest cost drivers for international shipping, so ensuring your packaging is lightweight is worthwhile.

Everything inside the box should be wrapped separately to protect each individual item. Use a filler material such as packing peanuts, paper, or air pillows to fill the empty space and prevent these items from moving around during transit.

Polystyrene surrounds are ideal for keeping fragile items and electrical goods in place.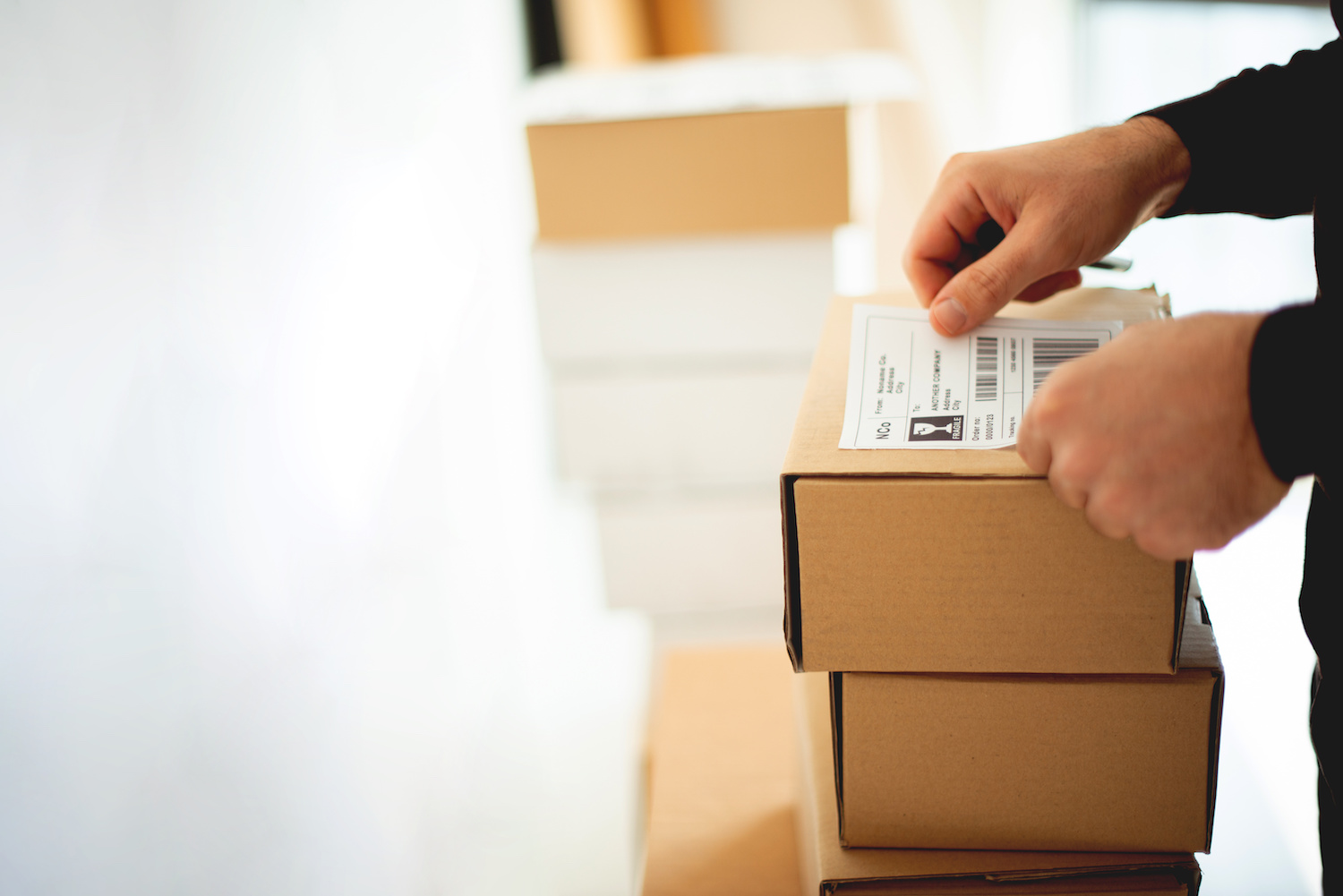 Sealing and labelling your parcel for shipping 
Before sending your items, ensure your box or container is adequately sealed to prevent things from falling out.

When sealing your box, household tape just won't cut it. You'll need plastic or reinforced carton tape at least 40 to 50mm wide.

The seal on your box is a clue as to whether your parcel has been tampered with on its journey. If it's missing or broken, it's a cause for concern. For extra security, consider using reinforced tape or branded packaging tape that would be harder to replace. 
Just as crucial as your box's seal is the label you use. It should be clearly visible and contain all the correct information for your parcel's journey through different sorting offices and automated systems.

In case anything should happen to the label during transit, it's worth including the same information inside the box, including a return address for the sender. 
Things to avoid when sending packages internationally 
Without the correct ecommerce packaging, it's unlikely your parcel will make it to its destination in one piece.

Here are just a few of the pitfalls to avoid. 
Don't reuse old boxes
Torn, damaged, and worn boxes aren't strong enough to withstand the journey across thousands of miles in a van, ship, or aeroplane. 


Don't use black wrapping
DHL warns that black wrapping cannot be processed by the automated machines used by some carriers. 


Don't use mailing bags
Thin plastic mailing bags may be okay for short domestic journeys, but they are unsuitable for shipping products overseas. 


Don't overfill your box
Putting extra pressure on your cardboard box will damage it. Separate your items into multiple packages to avoid this. 

Finally, do not wrap your box in bubble wrap or shrink wrap. This could lead to your parcel being rejected by the carrier or, worse, getting stuck in one of the automated sorting machines.

By choosing the proper outer packaging and wrapping everything inside individually with plenty of filler in the empty spaces, you're well on your way to preparing your products for international shipping.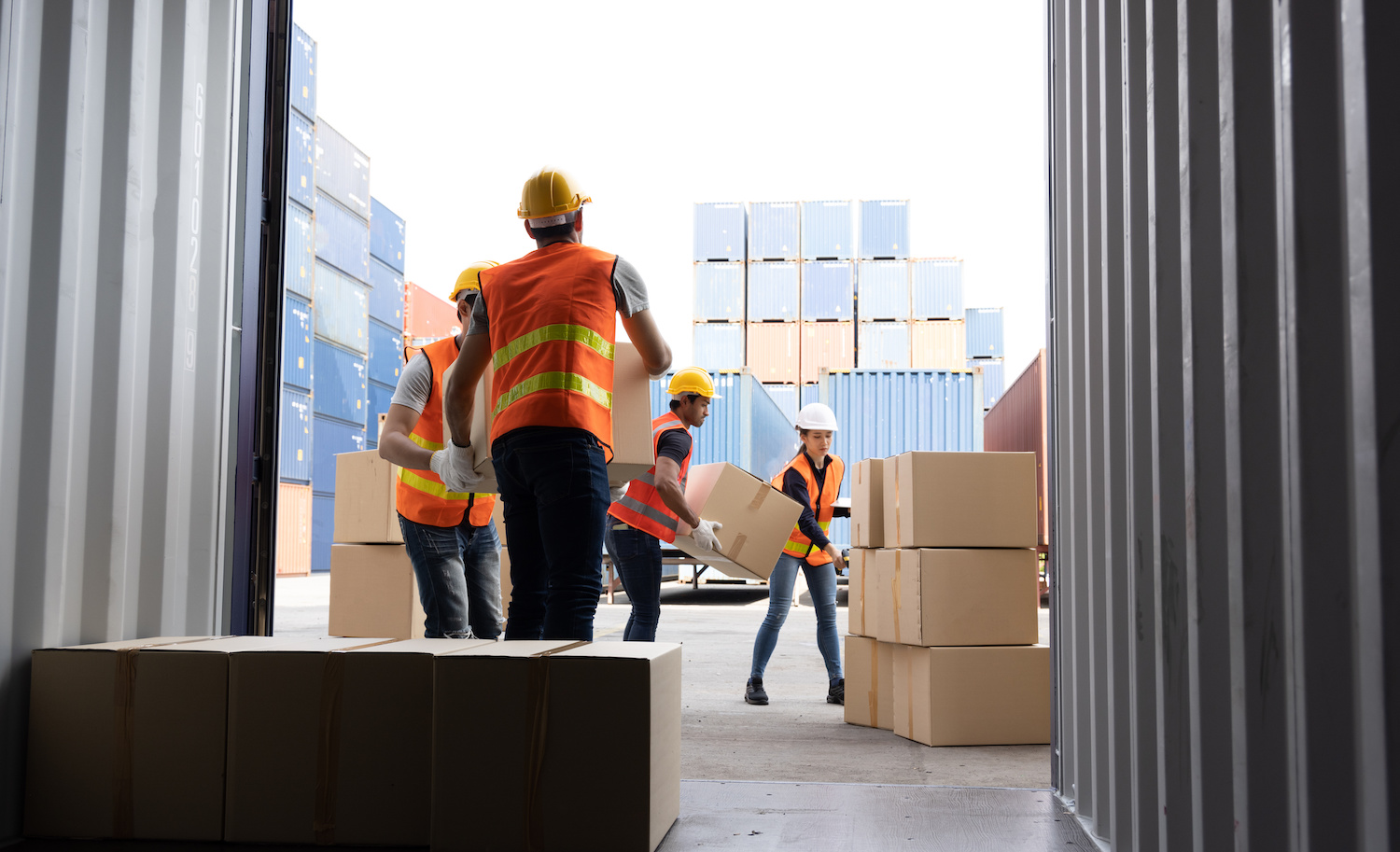 Prohibitions, restrictions, and customs 
Every carrier and destination has its own restrictions on what can and cannot be shipped overseas. For example, did you know you can't send aftershave abroad with DHL or vitamins to Spain with FedEx?

Check the list of restricted and prohibited items for the carrier you're using and the country you're posting to before you try to send your item. If your item is rejected, you'll be liable to pick up the cost of any outlay you've made.  
You'll find restricted and prohibited items listed on the carrier's websites. The four leading international carriers in the UK are FedEx, DHL, Royal Mail, and UPS. 
For international deliveries, you need to fill out a customs declaration. It's important to complete these forms as accurately as you can. If you're posting something to an address outside of the EU, you'll be asked to declare the contents of your parcel and its value.

For invoices and other important documentation, consider using an enclosed documents wallet that securely adheres to the outside of your package.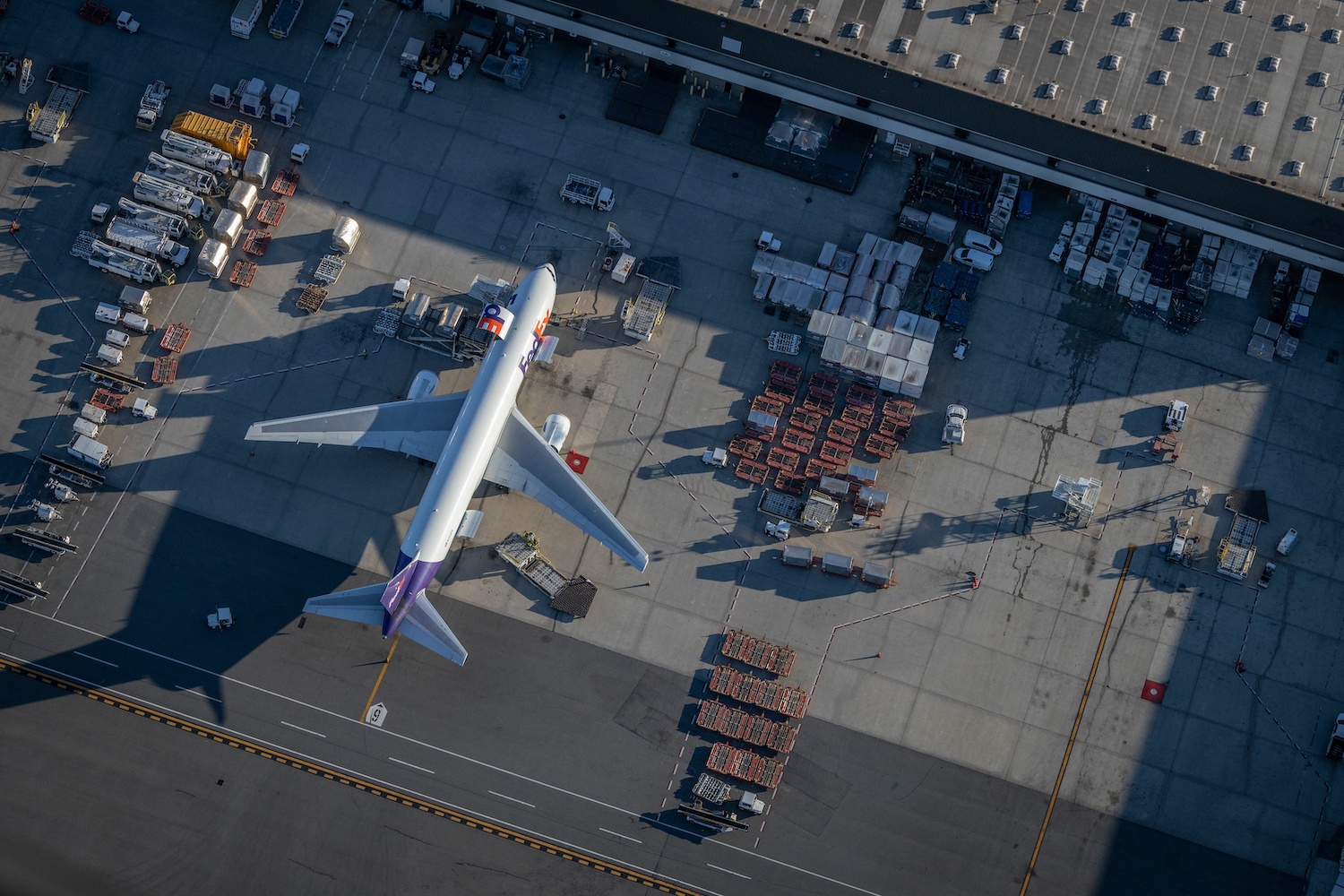 Choosing a carrier for international deliveries 
When sending packages internationally, consider what's essential to your business before you start shortlisting carriers. Think about how much you want to spend, how quickly you need your parcel to get there, and whether you need to track its journey.

If you plan to expand your market overseas and international shipping is likely to become a regular part of your business, consider investing in shipping software.

Platforms like Shipping Station and Veeqo offer online retailers a one-stop shop to print labels, book deliveries, and track their parcels. They also have bolt-ons for inventory and warehouse management. 
The key takeaway – sending packages overseas 
Packaging products for international delivery is far more challenging than sending a parcel a few miles down the road. You must wrap your products well enough to survive the journey across land, sea, and air.

Here are our top three takeaways on packing products for international shipping. 
1. Choose a sturdy container suitable for your products' weight and size. 
2. Wrap the items inside the box individually to protect them from damage.
3. Use a filler material to stop items from moving around inside the box. 
When you follow these three golden rules, your products are more likely to arrive in one piece, saving you money on replacing damaged items and dealing with disgruntled customers.

With more happy customers, you can expect your business to keep growing. 
If you found this article helpful, you might also enjoy reading our guide to branded packaging for your business.