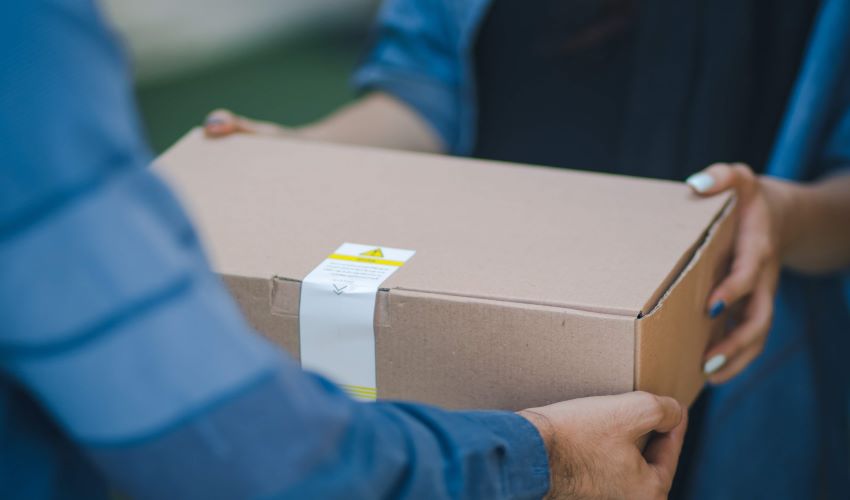 Packaging your products safely for transit is essential if you want your customer's order to arrive in one piece. It's tempting to cut corners on the quality and type of packaging you use, but this risks damaging the products you're shipping – and your reputation.

This blog looks at how to avoid this with the right packaging to safely transport your goods.
Why does safe packaging matter?
Consumers expect a lot from their online retailers – they want faster shipping, more delivery options, and the ability to track their parcels from start to finish. But more than anything, they expect their order to arrive in one piece!

More than half of people surveyed by the UK's top authority on eCommerce said that they had received a damaged item in the post, and of those, 39% blamed inappropriate packaging¹.

Customers who receive a damaged item are less likely to buy from you again. If they share their experience with other people online, it could damage your brand's reputation.

It also costs time and money to replace items, re-package them, and repair damage to your brand with money-off vouchers or discounts on future purchases.

And there's the impact it has on the environment too because when you have to double-up on packaging materials and deliver twice to the same place, you're adding to your carbon footprint.

All in all, it pays to get it right the first time. So, how do you safely pack eCommerce orders to prevent damage?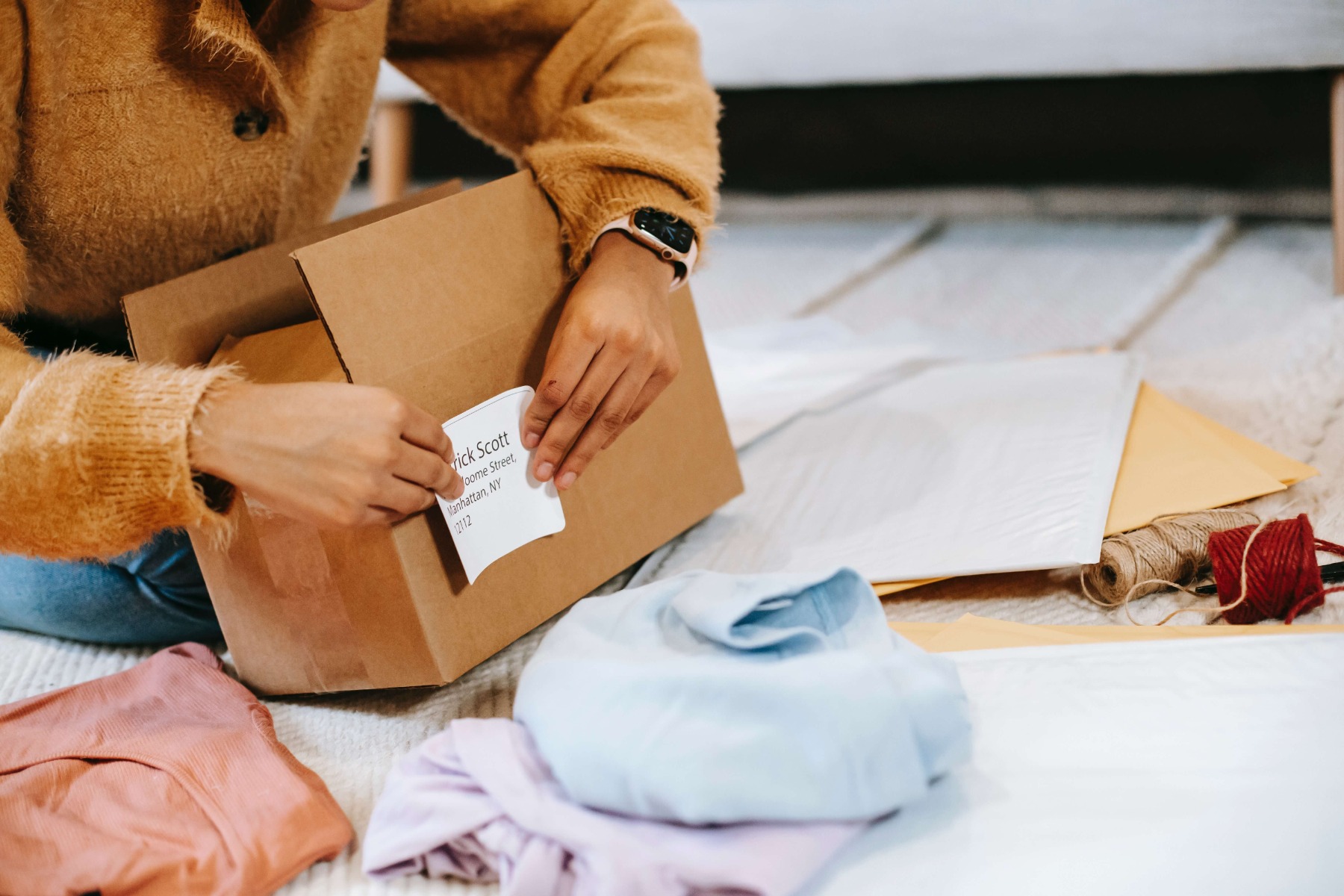 How to package your order for shipping
Whether you're running a small to medium-sized business or you're a solopreneur working from home, it's easy to safely pack an eCommerce order without it costing the earth.

Follow these key steps to prevent damages (and reduce the likelihood of your products being tampered with).
1. Choose packaging that matches the product

2. Use dunnage (or cushioning/filler materials)

3. Secure your parcel and label it correctly

Your products are more likely to arrive in one piece if you follow these three steps.
#1 Match the product with the packaging
It might sound obvious but poorly chosen packaging is one of the main reasons that goods are damaged in transit. When you're thinking about how to pack your products, consider their size and weight, and how breakable the items are.
Matching your product with the right packaging is crucial – for example:
- Cardboard tubes are best suited to things like rolled-up posters and prints

- Padded mailers or envelopes are ideal for protecting DVDs and books

- Self-seal bags

can be used for non-breakable items like hair accessories


Cardboard boxes are great for protecting fragile items but size is everything when it comes to packaging. If it's too big, the contents will rattle around inside the box and the customer's order is likely to arrive damaged.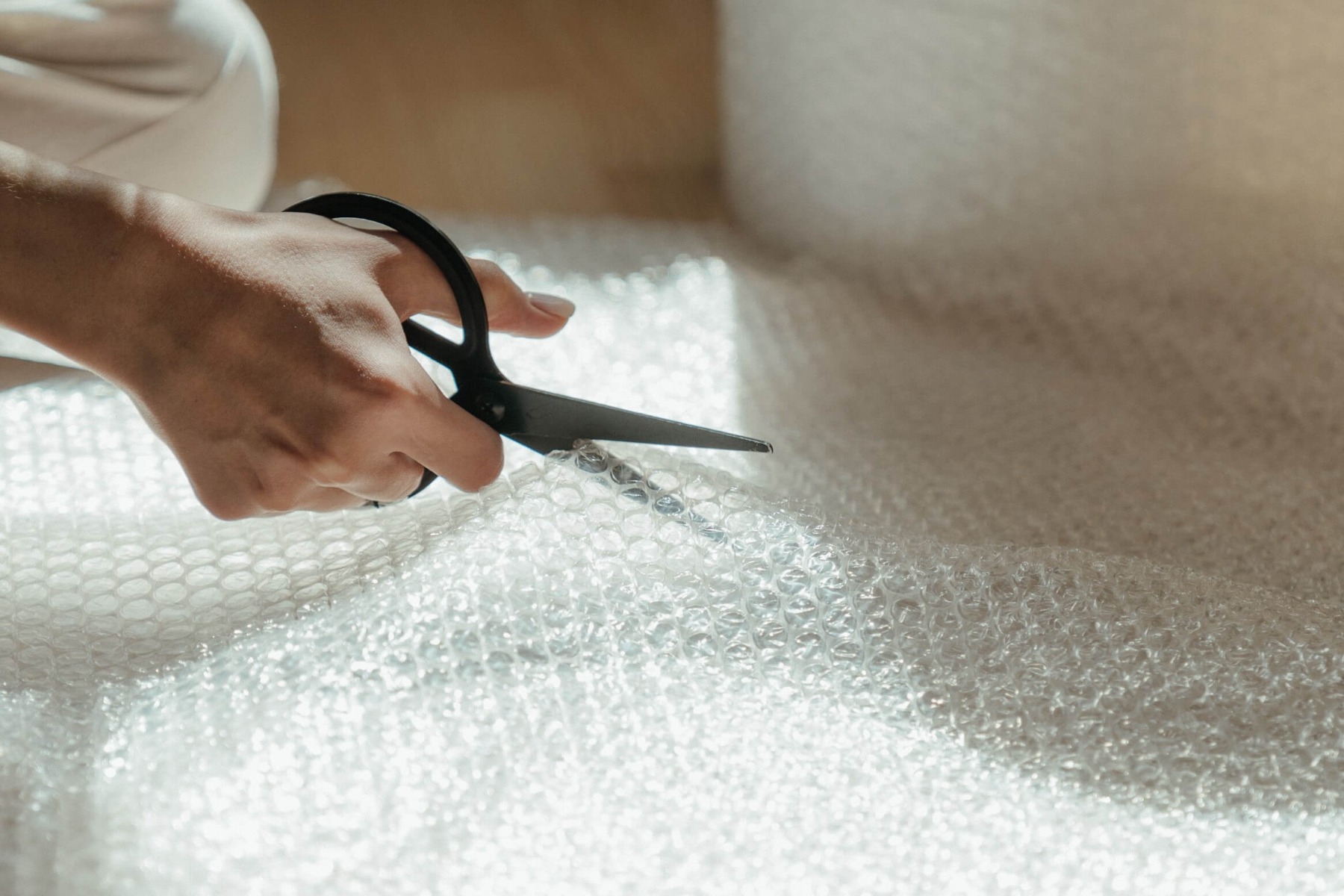 #2 Use 'dunnage' or filling material
Filling material or 'dunnage' is a great way of cushioning your products so they don't bang against each during transit or move around inside their packaging.

There are lots of fillers to choose from, but the most popular include:
- Packing peanuts

- Shredded paper or cardboard

- Bubble wrap

- Air pillows or cushions

- Packing foam

- Padded dividers or custom cushioning

Your choice of packing material will be decided by the product and how fragile it is. There is a delicate balance between protecting your customer's order so it arrives intact, and spending a lot of money on filling material.

Keep in mind that today's consumers are also looking at how sustainable your packaging is, and unnecessary filling materials (especially those that aren't recyclable) can reflect poorly on your brand.

By selecting the right size and type of eCommerce packaging and using just the amount of filling material required, you can protect your customer's order and your brand's reputation.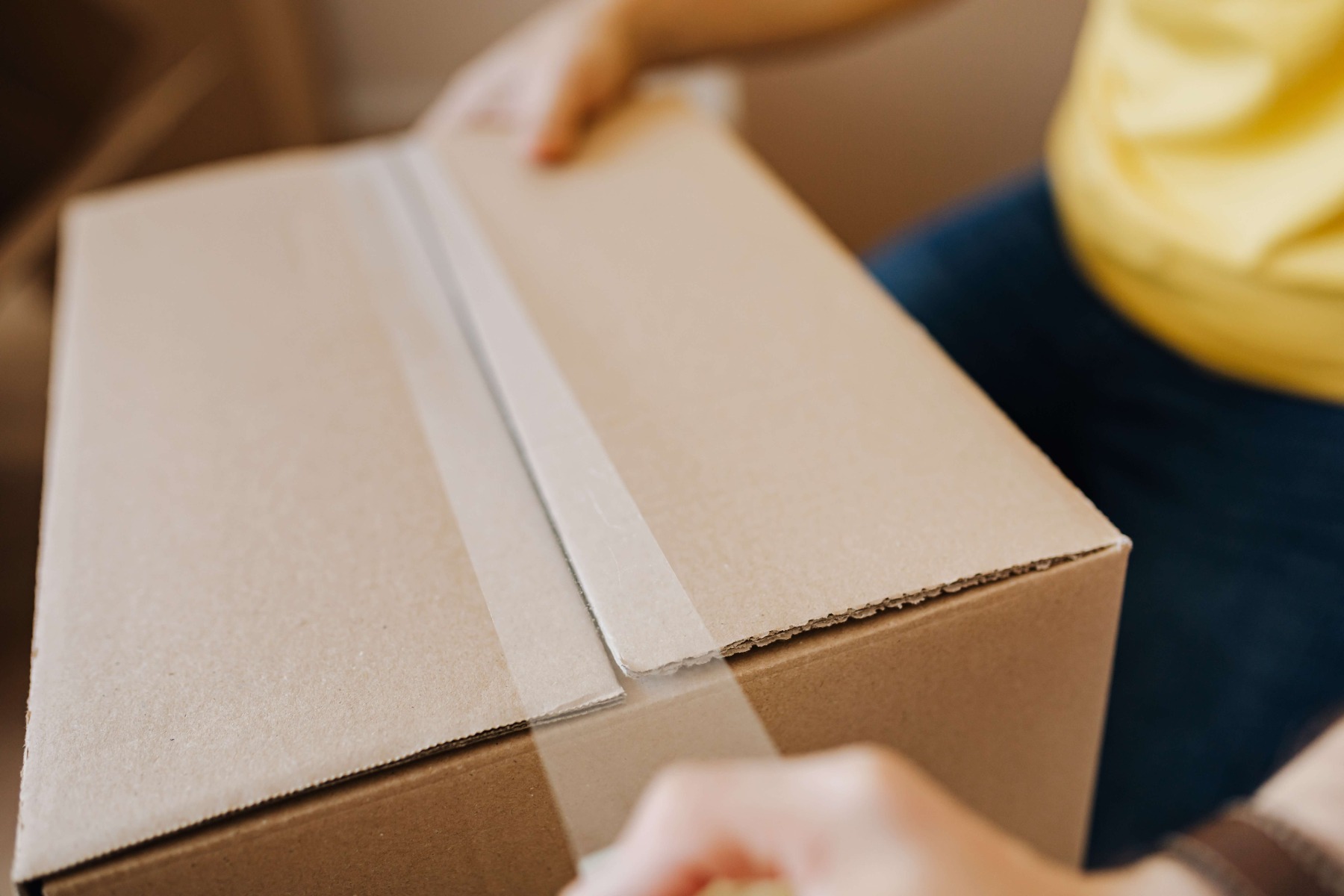 # 3 Secure your parcel and label it correctly

If you're an online retailer, it's not just your products being damaged in transit that you have to worry about – you also need to make sure your parcels are tamper-proof. The most effective way to do this is to secure your box or packet with suitable packing tape, such as:

- Plastic or vinyl packing tape

- Crossweave reinforced packing tape

- Self-adhesive Kraft paper tape

- Gummed paper (or water-activated) tape

The type of packing tape you choose will depend on your packaging and the product you're shipping. Reinforced water-activated tape (like the kind used by Amazon) is ideal if you're sending something valuable through the post.

This tape has reinforced strands of fiberglass, so it's almost impossible to tamper with it.

Moisture-resistant eCommerce shipping labels and visible barcodes for scanning and tracking are also key to ensuring your order doesn't get lost in the post.

Using a tracked mail delivery service means you can update your customers on the progress of their orders, and it also makes it easier to investigate if your parcel does go missing.
Top tips on how to safely pack eCommerce orders

As post-pandemic consumer demand increases, online retailers are being forced to speed up production and fulfill orders faster. Hastily packed products and poor quality packaging are often to blame for products being damaged in transit.

For packaging that protects your products, follow these top tips from the experts at Inca.


1. Don't overfill your box or packet or you risk it bursting through the packaging leaving it unprotected on its journey.


2. If you're packing up something heavy, make sure the cardboard box or packet you're using is suitable to carry the weight of your product.


3. Choose the right-sized packaging for your product or use filling materials to stop your items from rattling around inside the box.



4. Use a courier that you can trust – check their ratings and ask your customers for feedback on how they found the service.

Cutting corners on packaging might save money in the short term, but items that arrive at their destination damaged can cost a business dearly in product write-offs and lost business.

If you can't afford to keep the right-sized packaging in stock for every type of product you sell (or you simply don't have the space), then consider using cardboard boxes that you can cut down to size.

Opting for practical packaging shouldn't mean you have to compromise on branding. You can read more on this in our guide to branded packaging for your business.

Packaging online orders safely – the key takeaway
According to the UK's top authority on eCommerce, today's consumers are demanding. The IMRG reports that they want faster delivery, sustainable packaging, more delivery options, and parcel progress updates.

This tells us that the consumer really values this stage of the process, so putting every effort into perfecting your fulfillment processes will pay off. This is the first (and only) touchpoint that some businesses have with their customers so it makes sense to get it right.

By picking the right packaging for your product you can ensure it arrives in pristine condition and look forward to getting more business from that customer again.
¹ You can read the full report from the IMRG here: https://bit.ly/3DNt4oR