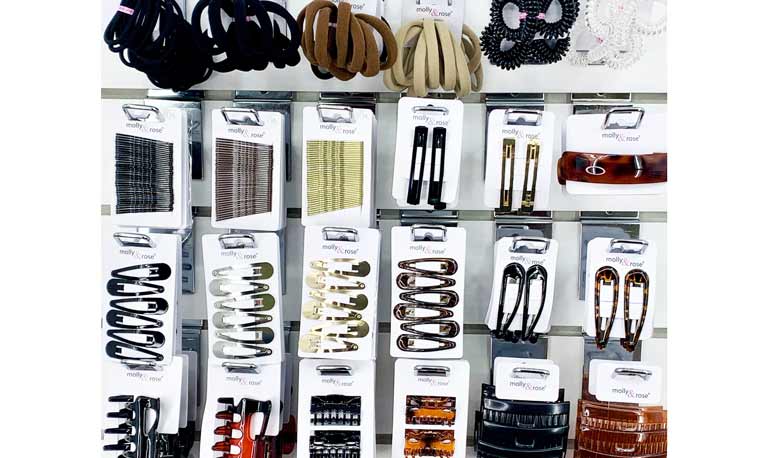 Wholesale pharmacy supplies UK
If you're looking for
retail pharmacy supplies
or
chemist wholesale supplies
for your business then we can help.  
Non-medical products in a pharmacy can be a great sales driver.  Our range of hair accessories complement all hair and beauty supplies, and are often used as front end display ideas in a pharmacy as they can be merchandised with all other wholesale hair and beauty products in a pharmacy or chemist store.  Hair accessories make an attractive retail display, and also appeal to a wide range of customers as they can be sold as gifts or self purchase items for both adults and children.  
As the items are small in size, a strong range of hair accessories can provide a good sales return on the small space it occupies.  Most of our stock is sold on display cards with a eurohole which means it can fit on to the majority of shop fittings, and we also sell retail display equipment such as spinner stands if required.   
Range Recommendations:
Unsure of what to stock in a pharmacy store?  We can recommend a list of products from our hair accessories range that are our best selling items in a pharmacy or chemist store environment.  This suggested range is based on our years of knowledge as trusted wholesale hair and beauty suppliers to pharmacy stores.  
Here are the best things to sell in a pharmacy from our product range…
Bulk buy small elastic hair bands, jersey fabric hair elastics and telephone cord bobbles in neutral colours such as black, blonde, brown and clear- all are a must have.  
Sleepies or snap clips in gold, silver, black and tortoise shell are the most popular.
Regular and extra large sizes in black are an essential, but you can add in any other colours or prints you think might be popular with your customers as scrunchies have evolved from a basic hair accessory to a trending item.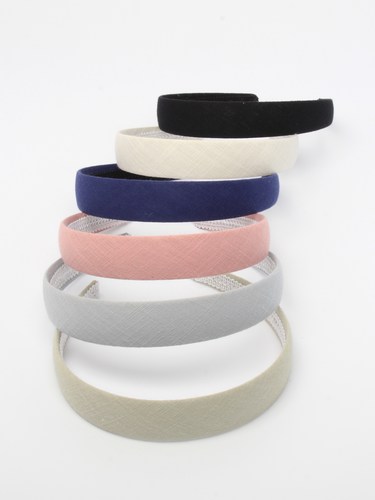 Another trending item is the headband or alice band.  For a safe bet try anything in black as many retailers bulk buy our black alice bands.  Our popular lines for pharmacy stores are 1cm - 2.5cm wide, but don't be afraid to add in different colours or styles such as alice bands with bows or knot headbands,  as headbands continue to be a strong fashion trend.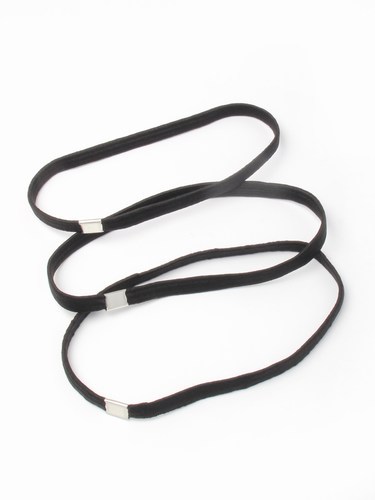 Great for keeping hair off the face during sport or make up removal.  Elastic and jersey bandeaux styles in black and neutral colours are other key items for your range.
Our gift boxes and gift bags are frequently purchased by pharmacy stores, especially around key seasonal times such as Christmas.  Take a look at our packaging range here if you're looking for gift boxes, gift bags or carrier bag supplies.    
For a total retail solution, we do offer an Essentials Bundle which is a selection of our best selling basic hair accessories.  Each item has been hand picked with pharmacy stores in mind and is our recommendation for an opening order with us.   The bundle is available to order with or without a spinner display stand, and you can select the items you wish to stock from our suggested list  Discover more about our Essentials Bundle here.
If you would like to discuss any products from our range, or become a stockist, please let us know and we will be happy to help and offer our recommendations for your business.  
Independent

wholesale pharmacy supplies
At Inca UK, we only supply independent businesses, so you can be sure that any products that you purchase will not be available in larger chain stores or supermarkets.  This is great for many of our customers who are looking for a point of difference from larger retailers, and is cited as one of the most popular reasons why our customers order from us compared to other wholesale pharmacy suppliers.
Most of our items are packed in 6's or 12's so you never have to order more stock than you need.  This is particularly useful with wholesale hair and beauty supplies where it is good to offer a wide range of products to your customers in order to maximise sales.  
Our minimum order is just £25, so you can manage your stock levels effectively and keep those best selling items in stock.  We also aim for UK next day delivery if we receive your order before midday (some exceptions do apply) so you can order without the complications of long lead times.  Free delivery is available for orders over £150.  Fond out about shipping and delivery here.    
Discount pharmacy supplies
Discounts are available for bulk orders and are automatically applied online.  This allows our customers to maximise profitability when ordering bulk pharmacy supplies for their business. See our discount structure here.    
If you're looking for a particular product or have a specific packaging / branding request we are happy to help coordinate this for you if we can.  We have supplied many retailers with bespoke hair and beauty wholesale products and can arrange for branded / unbranded packaging as needed.  Just get in touch to let us know what you need and we'll see if we can make it happen!