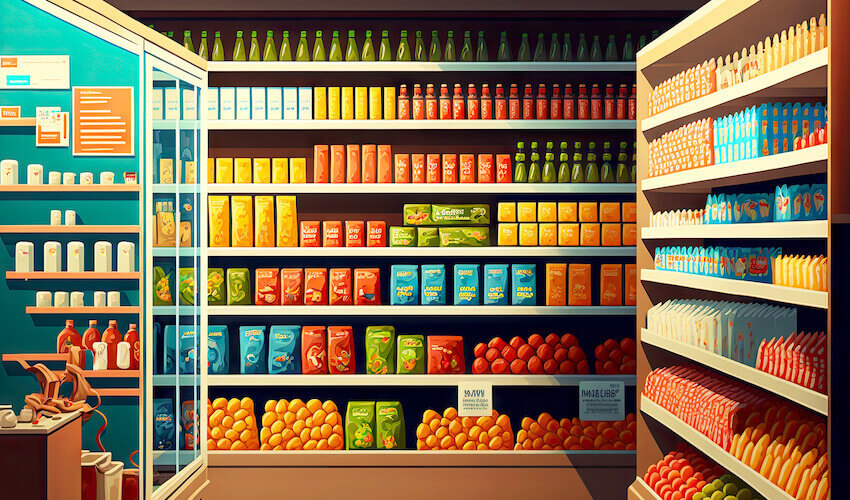 Bustled among the competition on crowded shelves, your products fight for attention daily. So, how do you ensure that they stand out from the crowd? The right packaging can go a long way to helping you do this. 
Branded packaging is a powerful marketing tool that aids consumers in making quick decisions. It helps you grab the attention of shoppers, tell your brand's story, and convince customers that yours is the best product. 
It's a shortcut to explaining how your product meets the customers' needs better than anyone else.   
What is brand psychology? 
Brand psychology is all about how people connect with brands. It aims to explain why people react positively to some branding but not others. Things like colour, pattern, and shape all have meaningful associations that can be used to sell a product.  
These visual cues are a shorthand that brands can use to relate to their customers. This lends itself well to packaging because it has the power to deliver a message quickly when consumers come face-to-face with a range of options. 
Take the 'Taste the Difference' range from Sainsbury's. Its logo is designed to differentiate it from products at the lower end of the price range. 
Hand-written fonts like the one used by Sainsbury's are often used to delineate high-quality and artisan products. Consumers, therefore, expect to get something superior to other similar but cheaper products. 

Why branded packaging matters 
Bright, visually-appealing packaging that is on-brand can help your products stand out on the shelves. It grabs the attention of your target market and uses visual cues to communicate the best features of your product.  
You're missing a valuable marketing opportunity if you aren't utilising the space on your packaging to deliver key product information. 
Packaging is the first thing people see when they scan the shelves in search of the right products. For consumers who are new to your market, you have the opportunity to win them over with branded packaging.  
Once your packaging has done the job, you'll need to ensure your product is up to the job if you want these new customers to turn into repeat business.  
How to brand and package a product 
When it comes to branding your packaging, there are lots of things you can do to make sure your products are presented effectively. 
1. Choose to do things differently  
Consider what you could do differently with your packaging to make sure your product stands out from the crowd. Try to vary its size, shape, or colour, so it grabs the attention of shoppers.  
It doesn't have to be bigger or brighter than your competitors. If existing brands already use a bright color palette, toning down what you're doing can be just as effective at marking you out as different.    
2. Extend your reach with reusable packaging
By making your packaging reusable, you can extend your brand's reach. Imagine how many more people will see your branding if your bags, boxes, and baskets can be re-purposed and used for something else. 
3. Stay true to your brand values 
In a rush to make your product's packaging stand out, forgetting your brand values would be a mistake. Grabbing the attention of consumers is only half the job – your packaging's design should also tell the story behind your unique brand.  
Consider how you can use things like colour and typeface to say something about what you stand for. Take this example from the Italian food manufacturer, Vallillo.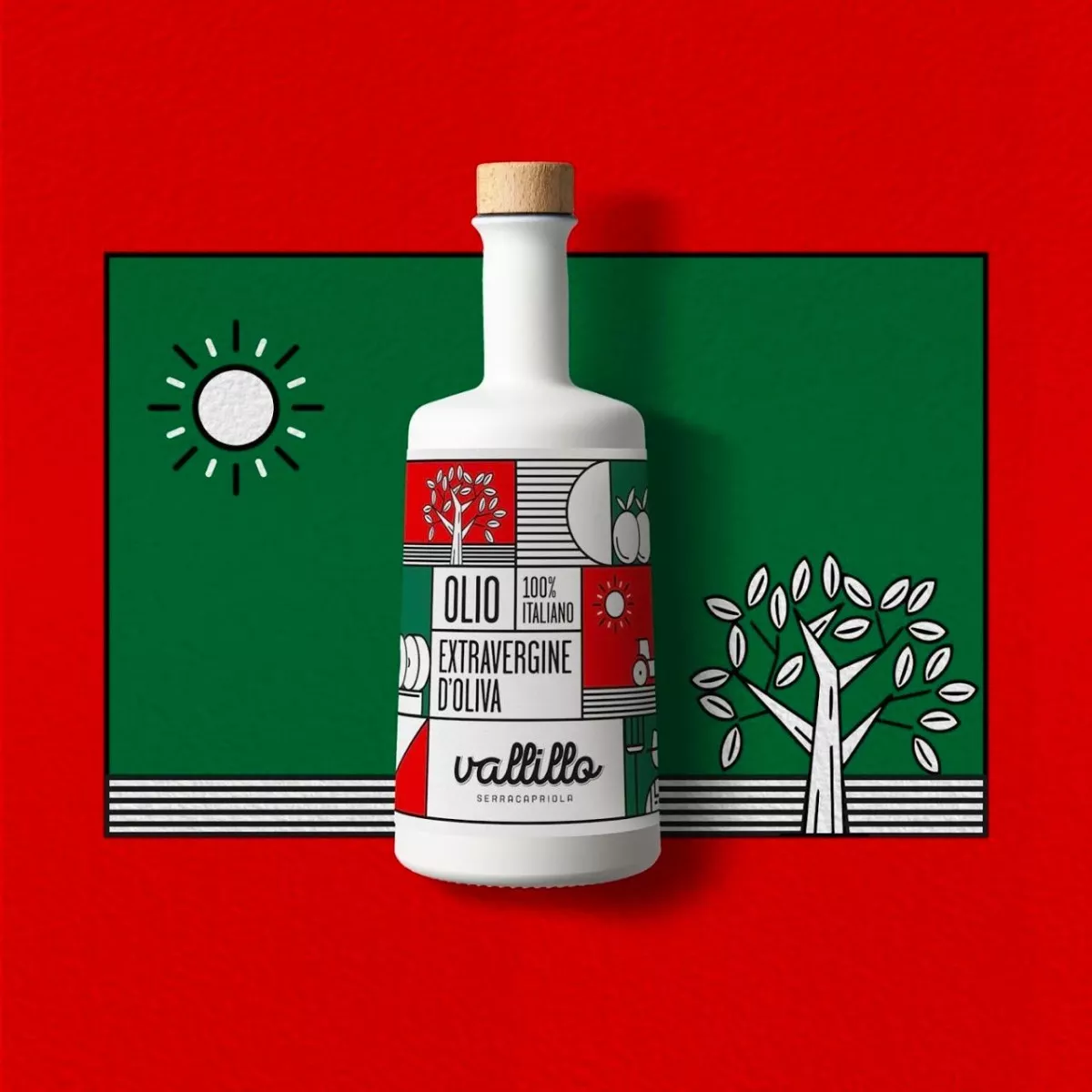 They use red, white, and green packaging to remind shoppers that their food is made in Italy, giving it an authentic feel and a leading edge over their competitors. 
4. Highlight your product's key features 
The primary purpose of packaging is to contain a product safely. It also needs to include essential information about what's inside. Use this opportunity to highlight your product's key features and convince them that yours is worth trying. 
Keep it simple with a few memorable features. That way, if the consumer doesn't pick your product this time, they will remember it for next time. 
What are consumers looking for?
Put simply, your customers want something that meets their needs, so it's vital that you understand their pain points. Your packaging is an opportunity to show your target audience how your product solves its problem.  
This could be via words, graphics, or other visual cues like colours and patterns. In some cases, it might be as simple as leaving part of your packaging transparent, so the proof of your product is easy to see.  
Keep in mind that we all interpret brands through the lens of our own experiences, so it pays to test your packaging design before you invest in printing plastic packets or cardboard boxes in bulk.  
You should also consider the impact your packaging has on the environment. Today's consumers are looking for brands that use sustainable packaging. What this means in practice is that it can be reused or recycled.  
Want to know how to use eco-friendly packaging to delight your customers effectively? Read more on this in our blog post here. 
Branded packaging – the bottom line 
Branded packaging is another valuable tactic in your marketing toolkit that you can use to grow your business. Investing in a design that is markedly different from your competitors while staying true to your brand values can earn you more sales. 
You need to be seen to stand a chance of your target market picking up your product – and that's especially important if you're new to the market or you're trying to attract customers who are new to that product category. 
Your packaging doesn't have to be the biggest, the brightest, or the loudest to make an impression. In fact, it can be quite the opposite. But it does need to strike a chord with your audience and convince them to try it.